Capgemini: The Tech Evolving Digital Procurement Processes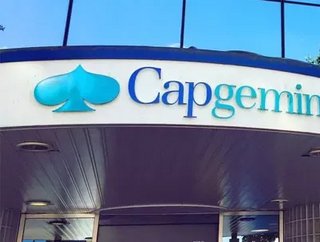 Research by Capgemini reveals the effects digitalisation is having on the evolution of the procurement process and how it's driving the industry forward
As a digitally-dominated era drifts ever-closer, the procurement industry is evolving as technology drives the processes towards strategic business value and away from a sole focus on transactions. Following the recent Capgemini Invent report, the digitalisation of the procurement process has become a point of pivotal conversation after revealing how new and innovative uses of technology are feeding into the industry's advances in modernisation.
Defined as the obtaining of tools or services imperative for running a business, procurement has historically been centred around buying for the right terms, such as quality, price, and delivery. But the industry outlook has changed. It's now acknowledged that a more systematic, organised, and thought-through process holds increased potential to provide strategic enhancements across all business functions. 
Sander Gerritse, the senior management consultant for supply chain and procurement at Capgemini Invent, believes procurement success lies in improving the efficiency of the process.
"Companies who can master the art of procurement are benefitting from faster order cycle times, higher process efficiencies, larger bottom-line savings and lower overall costs. 
"Optimising procurement means improving margins and competitiveness."
Yet, the changes required throughout the procurement industry in order to achieve more systematic and efficient operations lies in the hands of advanced technology, which is a fundamental player in the development of customised solutions to improve procurement performance at several stages. Following research that investigated the value technology provided, three main procurement pillars (collectively referred to as source-to-contract functions) were identified: 
Sourcing

Suppliers

Contracting
Sourcing Solutions for Strategy
Described as the "backbone of any successful procurement function, regardless of industry" by Capgemini Invent's Netherlands-based procurement transformation manager, Dico Van Dijk, sourcing ensures suitable suppliers and signing of contracts while monitoring and managing supplier performance. 
But in regards to the opportunities technology presents to sourcing within procurement, the potential is extensive. 
Businesses have the possibility to increase competition through using electronic tendering, automated auctioning, and advanced analytics while simultaneously generating valuable data to be used for future improvements and evaluations with little to no effort required. 
Costs can be cut and quality improved through the use of digital platforms allowing requests for product specifications and improvements to be suggested by suppliers, who would be able to work collaboratively and have access to detailed overviews of internal functions and requirements. 
By utilising available technology, the procurement sourcing process has the ability to transform into a more efficient, analytical, and higher-performing operation, with the potential to lower reporting times and be more flexible when faced with market changes. 
Suppliers: managing and monitoring
The often complex task of managing and monitoring sourced suppliers is complicated by the majority of supply chains holding thousands of suppliers and other third-party organisations. Currently, the process involves multiple time-consuming stages such as vetting, qualification checks, and risk management, but technology once again offers an alternative. 
All processes concerning suppliers can be managed through the use of automated systems. These systems select suitable suppliers based on factors including: 
An imputed criteria

Automated background checks to assist in vetting

Unified dashboards to monitor performance (additionally, some systems provide replacement suggestions depending on the quality of the suppliers' performance)
A minor issue with technology tackling suppliers is that, given the rate at which the market can change, pre-selecting risk management criteria presents itself as a possible challenge. That being said, advanced tools have been created that allow the monitoring of external data to catch risks in real-time. 
Contracting: holding procurement together
Contracts are at the core of the procurement process, often responsible for the level of freedom awarded to a business in order to manage its suppliers. Fundamental to enhancing the process of obtaining and securing contracts to make it more beneficial is the use of smart contracting technology. Digital contract archives have the ability to hold large amounts of data for future reference while ensuring reporting and transparency becomes an uninterrupted and harmonious process. Smart contracting technology offers an increase in security, speed, and efficiency, while tools are also available to keep an eye on how contracts are performing and whether strategic upgrades are required to keep businesses aligned with objectives.