Building Supply Chain Resiliency; Noodle.ai Joins AWS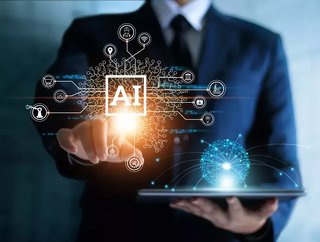 By leveraging AWS's infrastructure, Noodle.ai is tackling supply chain's biggest demand, inventory and production challenges
Today- the leading provider of Flow Operations (FlowOps) software announced it has become an Amazon Web Services (AWS) Advanced Technology Partner.
So, what exactly is 'FlowOps'? Launched in March of this year, Flow Operations is AI software that removes the friction impeding the flow of materials from raw materials to finished products on store shelves, using deep tech to more efficiently respond to fluctuating consumer demand.
Noodle.ai's Flow Operations product suite consist of five applications that apply advanced Artificial Intelligence (AI) and Machine Learning (ML) to improve complex sales & operations planning and supply chain processes. The partnership with AWS focuses on three main products- Inventory Flow, Production Flow and Demand Flow. The programs empower planners to make better informed decisions, applying data that was previously inaccessible. 
Importantly, Noodle.ai is assisting global consumer packaged goods (CPG) customers in improving on a key metric, delivering On Time and In Full (OTIF). "Our customers tell us that OTIF is one of their biggest supply chain challenges, costing them millions in compliance fees and revenue loss from stock-outs. With Noodle.ai, we can help CPGs avoid these fees and get products to their consumers, with an agile software-as-a-service approach that doesn't require a significant investment," said Justin Honaman, Head of Worldwide Food & Beverage at Amazon Web Services. "Customers are now able to detect supply-demand imbalances and drastically reduce inventories, rewarding end consumers with the high levels of product availability."
By leveraging data science, Noodle.ai's products provide visibility into supply and demand issues and predict retail customer orders, supplies, inventory and fill rates into weekly buckets with an execution horizon of 13 weeks. 
Noodle.ai's proprietary Explainable Artificial Intelligence (XAI) engines calculate the probability of risk and recommends action plans for planners to mitigate risks and dynamically respond to changes, resolving issues and disruptions before they impact your service levels or efficiencies. The result is a more resilient, more effective supply chain that can withstand challenges. And as the software applies AI, recommendations improve over time.
"The awesome results we are delivering to our customers, who are experiencing previously unimaginable lifts in KPI attainment, combined with the capabilities of the AWS infrastructure will create a new benchmark for performance for CPG companies," said Stephen Pratt, Chief Executive Officer of Noodle.ai. "By working with AWS, we can deliver more certainty and increase profitable outcomes for manufacturers and supply chains. Together we're helping companies address critical supply chain planning challenges to reduce inventory costs, increase fill rates, and reduce expedite costs."