Bid Ops' five 'Ps' of successful predictive procurement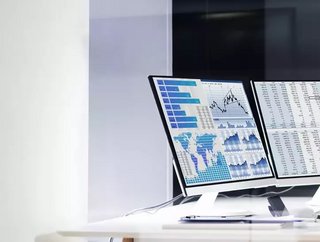 Procurement Magazine takes a look at Bid Ops' five 'Ps' of successful predictive procurement
"Predictive procurement is heavy on the letter 'P'. However, when you start digging down into what this approach to procurement means, what's needed to succeed, and the benefits of adopting it, you'll find a whole lot more 'Ps'. Not convinced? We've put together a list of the five most important 'Ps' in predictive procurement," said Kait Ries, Digital Marketing Manager, Bid Ops.
Who is Bid Ops?
Founded in 2017 by Edmund Zagorin, the company was the first to use artificial intelligence (AI) to fully automate supplier negotiations. The company was born out of Zagorin's frustration with the amount of manual data entry that most Excel spreadsheet project templates and traditional procurement software required in order to execute a strategic sourcing project. 
"There must be a better way or at least a way that makes it easier to quickly request and compare quotes for complex materials, parts and services," thought Zagorin.
"If I can order a pizza on my iPhone for six people with three toppings on all, two toppings on half, a side of breadsticks and three custom dipping sauces on the side in under a minute, then why does a project with the nearly same level of sourcing complexity take a room of five people more than a week in the context of procurement? Why can't this process be managed through a user-friendly 'one click' app?" 
Discover Bid Ops' five 'Ps' for successful predictive procurement below:
1. People 
Something which Bid Ops says is often overlooked is people. Every organisation's procurement function is run by people, from the CPO at the top of the hierarchy to the newest addition to the sourcing team. Many companies take the people component of procurement for granted, but doing so is a mistake," said Ries.
Those that want to join the list of high-performing organisations should look to invest in their talent strategy early. By investing in training and development, organisations build the foundations for success.
In a study conducted by Deloitte, the consultant found that adopting advanced strategies such as predictive procurement makes it easier to attract the best people.
2. Process
Central to predictive procurement, Ries emphasised that "an organisation has no shot whatsoever at making predictive procurement work if they stick with antiquated processes such as tracking everything in spreadsheets."
Adopting new processes that support predictive procurement provides an added bonus of shifting staff away from repetitive, manual tasks to more exciting and challenging value-added tasks. Processes are also a key element of attracting the best people. 
According to Deloitte: "High performers are 4-5 times more likely to have fully deployed advanced analytics/visualisation, 10x more likely to have fully deployed RPA solutions, have fully deployed predictive analytics capabilities (12% vs. 0% for others), and are 18x more likely to have fully deployed AI/cognitive capabilities."
AI, in particular, is a key tool for modernising processes and an enabler of predictive procurement.
3. Predict

 
"Historically, much of what a procurement organization did has required making cognitive judgments," says Reis. 
But as the amount of data produced in procurement continues to grow, functions looking to predict at scale stand to benefit from the use of AI. The technology can scan massive amounts of data at speed, with the ability to grade outcomes for almost any variable or process, and if there is an outlier it can be flagged for human intervention. "Anomaly detection and forward-looking KPI reports are essential to enabling prediction," added Reis.
4. Prioritise
"Without prioritisation, adopting predictive procurement is difficult. The problem is that the procurement organisation and even the CPO could spend all day buried in what we often refer to as 'transactional busy work'," said Reis. 
Typically these tasks, such as data entry, are dull and repetitive, leading to easily made errors. To be successful in predictive procurement, organisations need to priorities tasks that are of higher value. "Put your staff on those high-leverage tasks, and the procurement team is operating at a much more strategic level, becoming much more involved in the business process," added Reis.
But who does the dull and repetitive tasks? This is where AI comes in, advanced AI-powered procurement software can automate repetitive tasks. 
5. Produce
Combining P3 and P4 (prediction and prioritisation), procurement functions can increase their results.
"The goal is for the procurement team to drive more outcomes to be optimal over time. It does so by using prediction to catch and correct any outliers, and by prioritizing so that the highly-skilled procurement team members are spending their time on high-leverage activities instead of transactional busy work," said Reis.
To find out more, click here.