Beyond the RFP: Reimagining Urban Procurement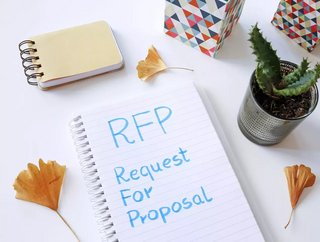 Inspired by the United Nations' statistics on urban-living, cities have started to consider procuring urban tech that will help them return to a pre-pandem
To celebrate 2020's International Cities Day, the United Nations stated that 56.2% of the global population now lives in urban areas. In North American countries alone, that number jumps to 83.6% of citizens, followed not far behind by the Caribbean, with 81.2% of city-dwelling citizens. Especially since well-paying tech jobs and white-collar roles primarily exist in New York, London, Dubai, and countless other heavily-populated cities around the world, it's time logistics and supply chain companies started to take note. 
More recently, cities have started to consider procuring urban tech that will help them return to a pre-pandemic normal. Temperature sensors can help monitor infections at city halls. Hybrid office layouts require new infrastructure and building materials. Cloud-computing technologies allow remote and in-person team members to better collaborate and adapt to the post-pandemic work culture. 
What's Wrong with RFPs 
Usually, cities invoke a Request for Proposals or RFPs. Companies can view the city's project budget as well as the solution constraints, and decide if they'd like to tackle the challenge. Although they give city governments a decent idea of the industry's offerings, private companies and startups don't always apply. After all, RFPs take significant time and don't always result in a contract. 
By seeking individual project solutions, cities may also miss out on partnering with unique companies that might solve three or four city roadblocks with one stone. Viisights, for example, is a video intelligence company that uses advanced systems. New software can monitor crowd size restrictions, cars driving in bike lanes, and violence—all without relying on the invasive measures of facial recognition. 
But if a city put out an overly detailed RFP that specified exactly what technologies and features it required, it might shoot itself in the foot. The project manager, not up-to-date on the latest industry data, might specify outdated video analytics technology. And voila—Viisights need not apply. 
How Can We Encourage Innovative Procurement? 
Cities can develop requests that outline their big-picture needs and inefficiencies and let companies offer myriad solutions. For example, Carlsbad, California chose to ask for "innovative digital transformation partners". Other urban centres, such as New York City, have pioneered hybrid solutions, coupling a traditional RFP with an open call for other ideas. And challenge-based initiatives, such as London's £1mn Mayor's Resilience Fund, help bring startups onto the main stage by providing visibility and funding. 
To cope with post-pandemic job insecurities, increased remote work, and sustainability challenges, cities will have to broaden their perspectives. As New York City's CTO John Paul Farmer said, "There is no one solution. We welcome any and all ideas and the opportunity to work with all those who share our goal of closing the digital divide"