BCGDV & MISC Group Co-Invest for Supply Chains of the Future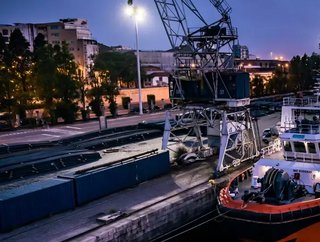 Looking to leverage deep tech to design supply chains of the future, BCG Digital Ventures and MISC Group co-invest in three new maritime ventures
Announced today— together with maritime services leader MISC Group, BCG Digital Ventures (BCGDV), Boston Consulting Group's corporate venture arm, is investing in three maritime ventures— SOL-X, Chord X and SparesCNX.
"The challenges faced by the shipping industry brought about by the global COVID-19 pandemic have forced us to rethink our approaches and operational practices," stated Mr Yee Yang Chien, President/Group CEO of MISC. "We must be bold in exploring the endless opportunities to further improve operational excellence in various areas, including safety and process efficiency."
"With 90% of the world's goods transported by ships, and considering the fragmented attempts at innovation, we believe these investments are going to be absolutely transformative to the maritime industry, as well as to industries such as mining, energy, and industrial goods," added Managing Director & Partner and Global Leader of BCGDV's Energy Practice Sid Shah
Improving resilience requires more than just raising safety stock levels. In order to build more resilient supply chains, companies must shorten the time between disruption and establish action plans that mitigate impacts. Deep tech such as Artificial Intelligence (AI), Machine Learning (ML) and Industrial Internet of Things (IIoT) can be leveraged for increased supply chain visibility and what-if scenario testing.
Based in Singapore, these three disruptive ventures in marine safety, emissions efficiency and digitally optimised inventory management will change the face of supply chain. 
SOL-X: Redefining Maritime Safety
SOL-X, an industry-first Safety 4.0 company centred on human factors, combines deep industry knowledge with IIoT and predictive AI to improve safety and compliance outcomes, increase operational productivity, and enhance crew well-being.
66% of maritime incidents are caused by human error. The company's flagship solution, SAFEVUE.ai, looks to address the core of these human errors by combining the Control of Work with crew well-being data and delivering near real-time safety intelligence.
SOL-X has recently signed a multi-year fleetwide agreement to partner with Eaglestar to meet the maritime industry's increasing demands for operational and safety excellence.
Chord X: Advancing Ship Management
Chord X, a maritime data analytics company, leverages human experts and employs sensors, data integration and analytics, machine learning to optimise emission and operational efficiency in large maritime assets. The company achieves reduced operating expenditures, enhanced reliability, and cleaner combustion.
It measures emission footprints to support regulatory reporting compliance, enabling increased oversight over carbon tax with greater accuracy than current methods. 
Chord X's offerings will soon expand to combine analytics with other data sources and a wider range of propulsion fuel types to provide predictive insights for maritime asset operators to weigh decisions, take corrective actions, and optimize performance. 
Spares CNX: Reinventing the Shipping Supply Chain
Spares CNX's automated inventory management solution tracks the life cycle of spare parts onshore and across the fleet. The solution addresses inventory inaccuracies that cost the global shipping industry up to $2 billion annually, and it is building capabilities to address frictions around FIFO, consumable goods, onshore warehouse partner integrations, and other areas.
PROPELLER Ship uses RFID, QR, and other imaging technologies to monitor the location and consumption of spares via a tablet that interacts with pre-tagged spare parts, ensuring the capture and dissemination of accurate and complete information. 
PROPELLER Shore, the accompanying AI-driven analytics platform, empowers managers and procurement officers with insights and recommendations for stock level optimisation, rebalancing, and forward bulk procurement.