Banyan Software acquires spend analytics company Atamis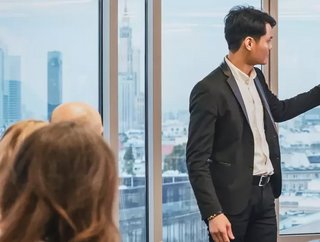 Spend analytics company, Atamis, announces that it has been acquired by Banyan Software Inc.
Dedicated to acquiring, building, and growing enterprise software businesses, Banyan Software Inc. has acquired Atamis; a leading UK procurement software, spend analytics company. 
Who is Atamis?
Founded in Cardiff in 2009, Atamis provides governments and the private sector in the UK and Ireland with the software to scrutinise, plan, source and manage their procurement spend.
The company's full suite of solutions "empowers users to analyse and understand strategic spend, plan a procurement pipeline, complete e-tenders efficiently, manage contracts and monitor the risk and performance of key suppliers."
Atamis clients include the Home Office and the Department for Digital, Culture, Media and Sport, local authorities in England, as well as the majority of the public sector in Wales.
"Atamis has built a robust product that is specifically designed to meet the full procurement lifecycle needs of its customers. While the ownership may have changed, Atamis will continue to provide the best-in-class service that clients are accustomed to and we look forward to continuing to invest in the business," said David Berkal, CEO, Banyan Software.
What does this Acquisition mean for Banyan Software and Atamis?
Being Banyan Software's first UK/European based acquisition, Atamis plans to accelerate its recruitment programme, expanding its delivery team in the next few months. As a result, Atamis will add a number of skilled professionals to its existing team in project management, account management, implementation, and support.
"In selecting a buyer, it was important to me to know that the future of Atamis and the team was secured. Rather than accept an offer from the type of investor only interested in short term profit, I wanted the confidence of knowing I would be entrusting the future of the company into a safe and nurturing environment," said Nick James, Founder of Atamis. 
"We are excited to partner with Banyan to continue building our legacy and supporting our customers. As we look towards the future, we know that Banyan shares our vision of continuing to grow the product within the UK and beyond, creating fulfilling career paths for our people in the process."