Bain & Company acquires ArcBlue for procurement services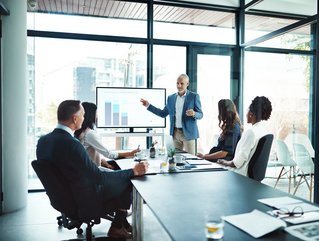 Management consulting firm Bain & Company enhances its procurement services with its latest acquisition of ArcBlue, APAC's leader in procurement consulting
Announced by Bain & Company, the leading management consulting firm has acquired ArcBlue to enhance its procurement advisory services.
The Asia-Pacific (APAC) leader in procurement consulting will operate independently as part of Bain's specialist procurement implementation service line. ArcBlue will help Bain & Company's procurement customers to deliver solutions for both short and long-term engagement.
Together the two will leverage their expertise and services to strengthen Bain & Company's existing offering in procurement, as well as offer differentiated, cost-effective, end-to-end procurement solutions.
"Procurement is essential to an organisation's growth and, in many cases, critical to its sustainability transformation. By joining forces with ArcBlue, Bain aims to become Asia-Pacific's leading procurement advisor, delivering an end-to-end procurement transformation offering that incorporates capability development, strategy, design and technology," said Hernan Saenz, Global Performance Improvement practice leader at Bain & Company.
"After successfully working with the ArcBlue team over the last two years, this acquisition cements the relationship between the two firms, leveraging our collective strengths to deliver a best-in-class procurement offering to the Asia-Pacific region," added Saenz.
Who is ArcBlue?
Founded in 2013, ArcBlue is an Australian specialist in the entire procurement lifecycle. The company has experience in a wide range of industries and supply categories.
Recognised for its delivery of world-class, transformational procurement programs and solutions, ArcBlue helps its clients to maximise value from their procurement.
Service offerings from ArcBlue include:
Procurement transformation
Value generation
Category management
Strategic sourcing
Social and sustainable procurement and supply chain solutions
Expert analysis
Digital offerings
Training and learning development
A proprietary digital procurement platform
Project resources
Recruiting services
"We are incredibly proud of the success we've achieved as a team at ArcBlue and are excited about the opportunities that this acquisition presents to our clients, partners and team," said Chris Newman, co-Managing Director, ArcBlue.
"Bain and ArcBlue have been able to demonstrate the extraordinary impact of our combined capabilities across a range of projects. ArcBlue joining forces with a top-tier, global consulting firm with such exceptional expertise opens up great opportunities to elevate the value we bring to all of our clients," said Daniel Fielding, co-Managing Director, ArcBlue.