BAE Systems seals £220mn contract for digital pilot training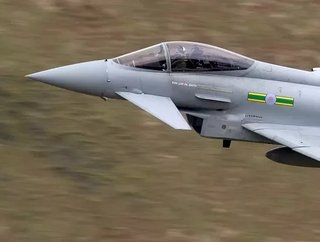 The UK MoD has handed BAE Systems a £220mn contract to supply simulation training to pilots readying to fly the world's leading combat aircraft - Typhoon
BAE Systems is set to take off with its latest multi-million contract. 
Deemed capable by the UK Ministry of Defence (MoD) of being awarded a £220mn deal, BAE Systems will provide pilots with advanced synthetic training as they prepare to fly Typhoon, the world's leading combat aircraft. 
The arms, security and aerospace organisation is prepping to supply RAF Coningsby and RAF Lossiemouth with 10 high fidelity simulators along with technologically advanced training facilities to encourage preparing pilots in fresh, new environments. In theory, pilots will benefit from being able to link training environments together, allowing them to use real-world tactics and utilise up-to-date mission software. 
The digitalisation of RAF training systems ensures streamlined capabilities
The MoD's procurement branch, Defence Equipment and Support, is eager to ensure the Royal Air Force (RAF) achieves the streamlining of its training programmes by using this latest technology to its advantage, helping to decrease costs and increase time efficiency and sustainability during live training. 
"We pride ourselves in delivering world-class training capability as we understand how critical it is to deliver the highest quality skills and capabilities to the frontline," says Richard Hamilton, BAE Systems' Typhoon programme director for its Europe Air Sector. "This contract builds on existing work to deliver synthetic training to the RAF's Typhoon Force, which will eventually enable pilots from different locations to fly virtual missions together and provide the ability to 'plug into' other assets across air, land and sea.
Contract ensures continued support of over 180 jobs throughout the supply chain
"The investment will deliver a number of valuable operational benefits for the RAF, alongside the positive impact that the increased use of synthetic training will make to reduce carbon emissions. With 9.6 tonnes of carbon saved by every synthetic flight, it will help reduce the current carbon footprint of live training, supporting the net-zero ambitions held by our customers and ourselves."
Around 180 jobs are expected to be supported as a result of the infrastructure contract, simultaneously having a welcome knock-on effect for companies involved in the delivery of the systems throughout the supply chain. And the RAF's new technology is in safe hands, with BAE Systems boasting previous dealings with the UK and international air forces to integrate the latest and most innovative digitalisation into the security sector.