Accenture Scales Up Industry X, Acquires umlaut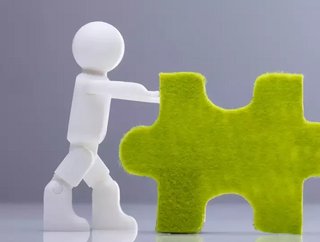 Accenture is scaling up Industry X, acquiring umlaut to help meet accelerated demand for applying the power of technology to design and manufacturing
Meet the Players:
Accenture
Accenture is a global professional services company with leading capabilities in digital, cloud and security. Combining unmatched experience and specialised skills across more than 40 industries, Accenture offers Strategy and Consulting, Interactive, Technology and Operations services—all powered by the world's largest network of Advanced Technology and Intelligent Operations centres. 
Accenture Industry X embeds intelligence in how clients run factories and plants, as well as design and engineer connected products and services—making manufacturing and operations more efficient, effective and safe; enabling companies to transform how they make things, and the things they make, for sustainable growth.
umlaut
Headquartered in Aachen, Germany, Umlaut is a global, full-service, cross-industry, end-to-end company that offers advisory and engineering services to clients all over the world. In-depth domain expertise, broad practical knowledge and interdisciplinary collaboration allow them to add value, quality and focus to their clients' organisations, services and products, in disruptive times in which industries are increasingly converging.
Accenture Scales Up
COVID-19 brought to light the fragility of global supply chains and the need for increased resilience and risk mitigation, fueling the need for digitisation and the improved efficiencies that digital transformation can bring. Added to this is the increased pressure to design, buy, and manufacture sustainably and ethically. To remain viable, companies are looking to today's biggest tech to help navigate changing market conditions and dynamically respond to disruptions before they impact operations, all while nurturing innovation.
Yet, despite the increased demand, surveying more than 1,500 industry executives, Accenture found that only 38% of companies have deployed at least one project to digitise their engineering and manufacturing.
To help Accenture meet this accelerated demand, Accenture Industry X has announced plans to acquire umlaut. The terms of the deal have not yet been disclosed.
The move will bring 4,200 industry-leading engineers and consultants across 17 countries to Accenture, scaling up Accenture's deep engineering capabilities to help companies use digital technologies to transform how they design, engineer and manufacture their products as well as embed sustainability.
This adds to the 22 companies Accenture has acquired since 2017. 
Umlaut will help Accenture to expand its capabilities across a range of industries, including automotive, aerospace & defence, energy and utilities, and telecommunications.
Additionally, Accenture has also announced its agreement with DI Square to acquire the company's consulting capabilities for product lifecycle management (PLM) and application lifecycle management (ALM) systems integration. The acquisition will further expand Accenture's engineering expertise for manufacturing clients in Japan and other markets.
What Accenture is Saying
"We predicted that digital would ultimately be applied at scale to the core of a company's business – the design, engineering and manufacturing of their products. And, for nearly a decade, Accenture has been building the unique capabilities and ecosystem partnerships to combine the power of digital with traditional engineering services," said Julie Sweet, chief executive officer, Accenture. 
"COVID-19 has accelerated the need for companies to transform these core operations, and umlaut's leading and highly-specialised engineering services will enhance our ability to meet the accelerating demand and also continue innovating for our clients."
"Bringing world-class digital engineering and manufacturing expertise to our clients helps them rapidly scale, accelerate growth, improve productivity and safety, and embed sustainability across their operations," said Nigel Stacey, global lead of Accenture Industry X. "From consumers to R&D to the supply chain and factory floor, and back again, companies that use the power of data and digital to build value will become — and remain — relevant, resilient and responsible."
"Business leaders across many industries who face the convergence of the digital and the product world are looking for a trusted partner that understands their language and can really help navigate each step of the journey to bring tangible outcomes in engineering and manufacturing," said Marc Peter Althoff, chief technology officer, umlaut. "We are excited to bring our unique engineering and consulting culture, deep industry know-how and subject matter expertise to Accenture Industry X and jointly create the capabilities and scale to help clients successfully transform."