5 minutes with: Ivalua's Alex Saric on S2P and P2P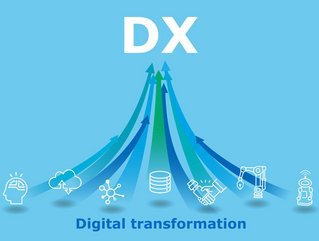 Alex Saric, Smart Procurement Expert at Ivalua discusses the difference between S2P & P2P, as well as the drive for digitalisation in procurement processes
Please could you start by introducing yourself?
I've worked at Ivalua for nearly 5 years. Our platform is a leading source-to-pay (S2P) suite used by over 300 organisations around the globe to digitally transform how they manage their spend and suppliers. My role is to educate business leaders on how digitising procurement can help organisations solve many top business challenges, from ensuring supply continuity to improving sustainability or increasing profitability.
What is the difference between S2P and P2P?
Source-to-Pay (S2P) encompasses all the activities between an organisation and its suppliers – from identifying the right supplier, negotiating terms to order goods and services, and finally to invoicing and payments to suppliers. S2P includes strategic procurement activities such as contract management, supplier management, spend analysis, as well as downstream activities such as payments processes and invoice automation.
Procure-to-Pay (P2P) is a subset of this process, often called the downstream portion. Suppliers are already selected and contracts negotiated before P2P begins with the point of order and ends with payment for that order. P2P is the function that enables a business to request, buy, receive, and pay for essential products and services. When done right, P2P can simplify the buying experience, provide transparency, and manage spend more effectively. S2P can deliver broader and more strategic value since it is broader and scope and includes selecting, assessing and deeper collaboration with suppliers.
What is hindering the move to digital solutions?
A few factors are hindering digital transformation. Upfront, some organisations still struggle to obtain the executive support and budget required. Organisations that gain this initial support often then face challenges with adoption, by both users and suppliers. It is essential to engage the business users when planning the transformation and select technology that provides the consistent, modern experience people expect from technology today. At the same time, solutions must make it simple for suppliers.
Once solutions are deployed the key challenge lies with data. Too often, organisations struggle with poor-quality, dispersed data that is spread across multiple departments. While S2P technology can address these issues, too many solutions lack the right foundation, having been built via acquisition or silos. This limits access to and trust in information and prevents the 360-degree visibility required to improve decision-making.
How can solutions such as S2P and P2P ensure more security when it comes to sourcing and procuring supplies?
By digitising the entire source-to-pay process, organisations can automate the process of matching contracts and invoices against orders and vendor details, eliminating the potential for fraud. Any discrepancies can be easily flagged for review prior to payment. This is a key benefit of implementing fully integrated suites with a unified data model. This also allows organisations to automate the entire process, helping save time, and in this instance, preventing money from getting into the wrong hands.
Furthermore, solutions that support better collaboration with suppliers can provide greater insight into supply availability, including inventory levels and delivery times. This reduces the risk of supply disruptions, nurturing buyer-supplier relationships.
Why is there a need for digitalisation particularly in S2P and P2P?
Procurement can play a key role in addressing today's top business challenges, from supply continuity to accelerating innovation or improving sustainability. As a result, the function's objectives have been rapidly expanding. Digitisation is essential if procurement is to meet this growing set of objectives, helping free capacity through automation, improving the speed and quality of decision-making and enabling effective collaboration with more suppliers.