YSB: Discover the opportunities of social procurement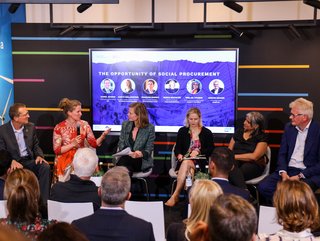 Leading business fund and innovator, Yunus Social Business partners with SAP and BCG to understand the opportunities social procurement can provide
​​​​​​​Are we facing the end of global supply chains as we know it? Global pandemics and geopolitical conflicts are just a few disruptions over the last two years that causing significant challenges for those in supply chain and procurement, 86% of firms have reported that they were not prepared for major disruptions like the ones in recent years.
With 71% of leaders already actively reshaping their supply networks to increase resilience, this is expected to increase further following the effects of COVID-19, geopolitical unrest, climate disruptions, shortages and inflations.
The opportunities of social procurement to drive supply chain resilience
Partnering with BCG and SAP, Yunus Social Business (YSB) has recently conducted research into the opportunities of social procurement for resilient supply chains.
"Social procurement is the practice of buying products or services from ventures that primarily follow an environmental or social impact agenda (social enterprises). What may have been a niche topic in the past is now starting to spread," said YSB.
SAP alone has pledged to direct 5% of its addressable procurement spend to social enterprises and inclusive businesses by 2025.
"We are excited by the impact potential of social procurement to support livelihoods around the world—and we also consider it as a potential source of competitive advantage for our clients," commented Alexandra van der Ploeg, Global Head of Corporate Social Responsibility, SAP.
Valuing the current social procurement market at US$2.5bn, the growing trend is expected to see the market reach US$506bn in value over the next decade.
"The impact potential of this growth would be massive for a sector that has been chronically underfunded," noted YSB.
Previous research conducted by YSB emphasised the importance of social procurement to deliver high quality among supply chain and procurement leaders (80%), with over 60% agreeing that they are able to compete on price alone.
Leaders also agree that purely cost-driven business cases for partnerships fall short of potential. "As stakeholder pressure mounts to become more sustainable and inclusive, leading companies that act on these pressures can expect a valuation premium of up to 10%," said YSB.
To read the report, click here. Or to watch YSB at Davos 2022, click here