WRI rallies buyers to develop clean energy procurement plans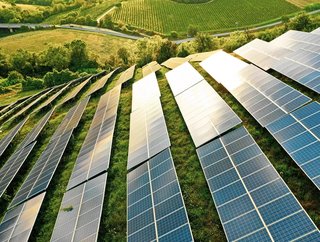 WRI calls for large buyers to focus on clean energy procurement strategies as it urges a speedy transition to a carbon-free grid and sector sustainability
Not one to pull companies out of the crowd, but the World Resources Institute (WRI) has shone a spotlight on the lacklustre efforts of global companies such as Google, Microsoft, and Apple in failing to prioritise transforming their procurement practices to adopt a far more sustainable process. In its report, the institute drew attention to the reduction of near-term emissions and enabling increased battery storage and carbon capture. 
"We really need the buyers to revolutionise their procurement," says report author and WRI's US Energy Programme director, Lori Bird. 
Big companies herded towards adopting more sustainable procurement practices
According to Michael Terrell, Google's Director of Energy, around 80% of the renewable energy deals in the US are sealed in deregulated wholesale markets, unlike a number of large energy customers in regulated markets that are able to establish green tariffs with utilities to achieve much higher ambitions. 
"I think utilities are willing to work with customers and set up programmes and practices," says Terrell, defending his stance. "But we need to be moving more quickly, and we need to be moving at a greater scale.
"Utilities can play a big role in that, but we shouldn't lose sight of the fact that we need to solve this big problem, and we need to do it quickly."
WRI has an impressive history of experience, working alongside companies, utilities, and cities to improve their sustainable energy targets, and settling for nothing less than the most ambitious goals. WRI allows its customers to collaborate with their ideas, bouncing off of one another in order to create a hive of clean energy innovation and inspiration. 
"That has happened in a number of regions and resulted in new products," says Bird. "So it's one of the ways that we have engaged in the market as well. 
Successful examples of cleaner procurement practices hailed as a set standard 
In its latest report, WRI places Des Moines on a mantel as a prime example of how a transition to clean energy should be done. As the first US city to pledge to 24/7 carbon-free electricity by 2035, the city sought to join forces with MidAmerican Energy in an effort to smooth the transition and ensure its sustainability. 
Josh Mandelbaum, Council Member for Des Moines and Senior Attorney with the Environmental Law and Policy Centre, noted how the deal with the company is benefitting the city's renewable progress. 
"We have a particular interest … in other communities in MidAmerican service territory because those are colleague communities, and the more of us that raise our voice together, the more attention we're going to get with MidAmerican.
"We need to work with them, and they need to be a part of this. 
"We're going to be pushing to see more renewable assets on that grid in Iowa, and there's just a natural tension with that because they want to do it on their terms and on their timeline."