Why sustainable procurement practices are good for business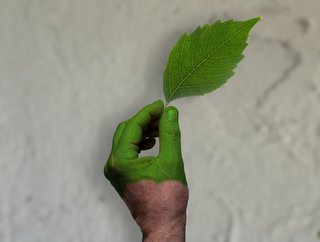 Alex Saric, Smart Procurement Expert at Ivalua discusses greenwashing and why truly sustainable procurement initiatives are important for businesses
Op-Ed: Alex Saric, Smart Procurement Expert at Ivalua
The market has become awash with greenwashing, with many organisations using claims of "eco-friendly", "organic", or "carbon neutral" to influence customer purchasing decisions, without implementing actionable targets to back this up.
However, after the COP26 summit in Glasgow, the spotlight is turning on organisations and their sustainability practices. Earlier this year, the European Commission introduced a new proposal laying out rules for large companies to identify unethical issues in the supply chain, such as poor environmental practices or modern slavery. This piles the pressure on firms, as they can no longer make wild claims about reaching over-ambitious sustainability targets without a tangible plan in place.
Now, companies don't just have to be seen to be doing the right thing, they must also substantiate it. Procurement can be the driving force that stamps out greenwashing from our supply chains.
Greenwashing isn't black and white
It's inevitable that green sells. Consumers and businesses are often willing to pay more for so-called 'eco-conscious' products and services. In fact, recent research from Ivalua shows that 57 per cent of suppliers believe that buyers would opt for a sustainable option over a cheaper one, as confidence is high in consumers' sustainable purchasing choices.
However, the purchasing power that eco-friendly products have also allows for greenwashing, as companies are marketing themselves as more environmentally responsible than they really are. For instance, the Royal Society of Arts (RSA) recently found that most clothes are manufactured using new plastics that need fossil fuels to produce. One British fast fashion online brand had 89 per cent of its clothing made with new plastics. While the brand claims to use materials that are "more sustainably sourced" in its products, in reality it contributes to 'wear it once' culture by selling clothing made from unsustainable materials for as little as eight pence. In its report, the RSA accused fast fashion brands of contributing to a throwaway culture by not backing up their sustainability claims with a tangible plan in place.
Carbon emissions are another major part of the greenwashing conversation. For most organisations, emissions from their supply chain are several times greater than their own direct output. However, many firms are still taking a tick box approach to sustainability, often pledging to hit net zero targets without extending it to the supply chain – despite this being where the majority of emissions are produced in most cases. Organisations often 'pass the buck' down the supply chain, appearing to be eco-friendly on the surface to appeal to consumers.
Preventing the "green sheen"
New legislation means that greenwashers will soon be held to account. As the government and public apply pressure on organisations to reduce carbon emissions, firms must ensure that their environmental actions are matching up to their claims. For instance, the European Commission is implementing new rules to ensure that organisations operating in the EU are identifying and preventing ethical issues in the supply chain means that firms that fail to comply will face serious consequences.
But to deliver on their sustainability promises and meet the European Commission's requirements, procurement must get smarter. Opting for a cloud-based procurement platform provides the solid data foundation that organisations need to gain a 360-degree view of their immediate suppliers, sub-tier suppliers, and subcontractors. It will also provide the right tools to ensure that supplier data is accurate and reliable – therefore helping to guarantee that green claims match up to reality.
Taking a more collaborative approach to sustainability also helps to ensure that any bad supply chain practices in tier one or sub tier suppliers will not slip through the net unnoticed. By opening up the conversation on sustainability with suppliers, poor environmental practices can be more easily identified and stamped out during the sourcing process. A smart procurement solution provides the tools needed to collaborate with key stakeholders, helping to share insights and ensure that organisations only work with suppliers with the strongest sustainability credentials.
A smarter, sustainable approach
At a time where pressure to achieve environmental targets is coming from every angle, organisations have a responsibility to improve their environmental and ethical impact. Firms must act now to improve transparency into their direct and indirect suppliers to ensure that they are complying with incoming regulations. However, this means having the right technology in place to drive this change, as well as empowering suppliers to do the same. If not, organisations' operations, products, and goals could be outed as a "green sheen" – and could have irreversible reputational damage.