Whole Foods: Sourced for Good with equitable trade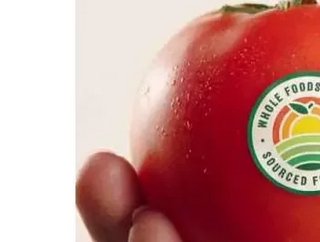 Whole Foods has launched Sourced for Good and is making a difference with equitable trade, supporting communities, workers and the environment...
I mean, it seems like kind of a no brainer. Time and again, study after study shows people want to buy sustainably. And we should be making it easier for them to do so. None the less, Whole Foods Market did a study. 
The Harris Poll surveyed more than 3500 people and found:
75% of Americans say when grocery shopping, it's important to them that products are responsibly sourced, yet 65% are confused on how exactly to determine that. So it's not surprising that 81% of Americans want easy identification of responsibly sourced products.
Enter, which, you guessed it, offers customers an easier way to identify responsibly sourced products. The third-party certification programme enables customers to buy products that support workers, communities and the environment.
Starting this week, over 100 products will carry the "Whole Foods Market – Sourced for Good" label, including various vegetables, seafood and flowers.
"What started as a seedling project known as Whole Trade Guarantee, our upgraded Sourced for Good program has grown to include some pretty big numbers: Millions of dollars are raised annually for hundreds of communities across 12 countries, even in the U.S. Which means the simple purchase of a Sourced for Good product can help do great things."
The programme maintains high sourcing standards by including products certified by internationally recognised organisations such as Fair Trade USA, the Rainforest Alliance, Fairtrade America, the Fair Food Program and the Equitable Food Initiative.
"Our Sourced for Good products not only are good, they do good," said Karen Christensen, senior vice president of merchandising for perishables at Whole Foods. "Our commitment to equitable trade has funded numerous community projects, from dental clinics to housing facilities to student scholarships to bird sanctuaries. By purchasing select products, customers help us in our goal to make a difference."
Whole Foods Market plans to add more items to the programme moving forward, benefiting even more farms, producers, workers and communities. 
Sourcing for good, it's a good thing.