What is Allianz's New Sustainable Procurement Charter?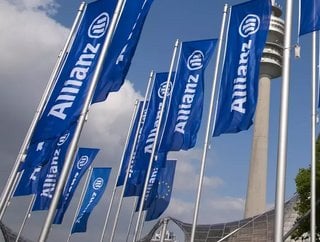 Insurer Allianz will place greater weighing on ESG for tenders, and encourage sustainability best practices throughout its supply chain under new charter
Allianz has launched a new sustainable procurement charter in the UK to promote ESG best practices throughout its supply chain. 
The charter will apply to suppliers with contractual relationships with Allianz in the UK that have a spend profile of more than £20,000. 
The insurance firm says it will actively seek out suppliers with embedded sustainability and ethical practices, as well as providing support to those with emerging or developing ESG programmes. 
ESG factors will be giving a minimum weighting of 10% for future tenders as a way of prioritising suppliers with developed ESG programmes. Allianz will also partner with suppliers that have less developed ESG practices but that recognise the importance of sustainability and social governance, providing education to help elevate their initiatives. 
"We need to act against climate change and we can't act alone, we need to involve our supplier partners." said Oleh Melnyk, Head of Procurement and Property at Allianz Insurance.
The charter will support the insurer's own sustainability initiatives, which have already come some way in minimising the environmental impact of its UK operation. 
Between 2010-20 Allianz UK 
Cut carbon emissions by 79%
Reduced waste by 89%
Decreased paper consumption by 61%
Lowered water consumption by 29%

Allianz Charter Will Create "Fairer More Transparent Environment"
Alongside environmental factors, the charter will also promote social and governance best practices. Suppliers will be expected to set social targets, such as reducing pay gaps, and ensuring that their workplaces are equitable for all. In terms of governance, the Allianz will encourage protection for whistleblowers, and transparent and open tender opportunities. 
Allianz says these targets will not be binding, but that suppliers will be encouraged to commit fully to their ESG programmes and initiatives. They will also be expected to measure and report the performance of these initiatives with a view to optimise them further.
"This charter will help develop a shared mindset with them, creating a fairer and more transparent environment," added Melnyk. "We want to be market leaders in sustainable procurement; that's part of our ESG ambitions."