Ware2Go: Americans still favour the convenience of eCommerce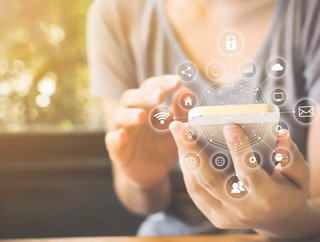 A new study by Ware2Go says even as brick-and-mortar stores begin to reopen, eCommerce continues to give retailers a run for their money
"The pandemic pushed people to take more of their business and shopping online, and now that shoppers have had a taste of that convenience, the bar for merchants has again been raised to compete and win."
Conducted by Propeller Insights,  a new study from Ware2Go surveyed more than 1,000 US adults and found that Americans intend to continue the trend of buying online, even as retailers begin to open their doors.
American consumers continue to align their wallets with their pocketbooks, motivated by sustainability and free shipping, of course!  When asked what retailers can do to entice them to shop more, free shipping was a top answer.
"The pandemic pushed people to take more of their business and shopping online, and now that shoppers have had a taste of that convenience, the bar for merchants has again been raised to compete and win," said Ware2Go CEO Steve Denton. "Our research shows that shipping speed directly impacts brand loyalty and that brands have an incentive to prioritise sustainability. I'm happy to say Ware2Go can help them with both."
American shopping trends
According to the study, a significant portion of Americans, 79% to be exact, shopped more online due to the pandemic. Interestingly, however, 89% plan to continue shopping online, despite restrictions on in-person shopping being lifted. In addition, the ease of COVID-19 restrictions is also spurring 31% of respondents to spend.
Ware2Go lists the top five things Americans are most likely to buy in-store as:
Groceries

Clothing

Cleaning products

Furniture

Nutritional supplements
When it came to dealing, or rather, not dealing with returns, during the pandemic, 1 in 5 American's preferred to simply keep the items they were unsatisfied with instead of returning them. If they were to return them, however,  44% were reliant on airmail to handle the return.
Americans want fast, free shipping
Despite the challenges brought on by supply chain disruptions throughout 2020, 1 out 3 of Americans said the pandemic actually raised their expectations for timely shipping, with 40% also stating it increased their expectations for free shipping.
It seems the practice of curbside pickup isn't here to stay, with 54% of respondents declaring they chose curbside pickup due to immediate necessity or because shipping costs were considered too high (40%). Twice as many survey respondents preferred 1- to 2-day shipping rather than curbside pickup.
It seems brand loyalty can be secured at the cost of fast, free shipping. When asked what retailers can do to entice them to shop more, 54% of Americans said free shipping. Other top answers included 1- to 2-day shipping (42%), loyalty points (42%), and in-store discounts (38%).
80% are more likely to make a purchase online if the brand offers free shipping.

75% are more likely to make a purchase if the brand offers shipping in two days or less.

More than three-quarters (79%) say they are more likely to purchase from a brand again if the shipping was fast.

69% are more likely to click on an ad that offers fast, free shipping.
Sustainability really does matter
A whopping 88% of Americans said sustainability is an important consideration for purchasing decisions, and 66% said it has escalated in importance as a result of the pandemic. And they're putting their money where their values are.
More than half (55%) of consumers are willing to pay extra for sustainable shipping.

Two-thirds (66%) are more likely to purchase from a brand with carbon-neutral shipping if the product and shipping costs are the same.
When asked about what sustainable practices are most important in retailers: 
47% said recycled packaging

41% said eco-friendly shipping protocols

30% said carrying green brands

30% said promoting conversations about sustainability on social media

27% said partnerships with green organisations