Volkswagen commits to responsibly sourcing battery materials
Volkswagen Group joins the Initiative for Responsible Mining Assurance (IRMA), to meet growing demands for responsible sourcing in the manufacturing of EVs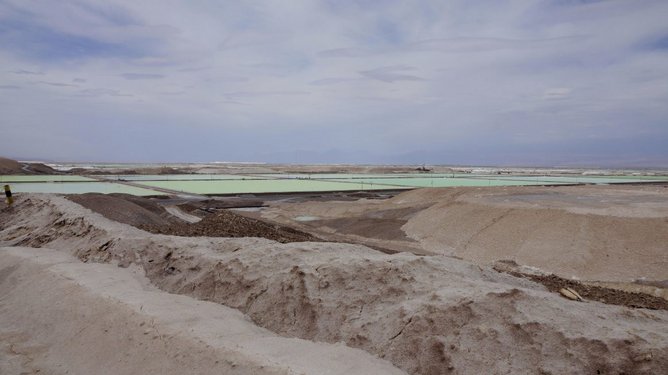 Leading automotive manufacturer, Volkswagen Group, has joined the Initiative for Responsible Mining Assurance (IRMA).
What is the Initiative for Responsible Mining Assurance (IRMA)?
Established in 2006, the Initiative for Responsible Mining Assurance (IRMA) is a coalition of non-government organisations, mining companies, businesses purchasing minerals, and metals.
The IRMA aspires to create a world where the mining industry is a respectful workplace; avoids or minimises harm to the environment; and leaves a positive legacy. The initiative is committed to establishing a multi-stakeholder and independently-verified responsible mining assurance system.
What does Volkswagen Group joining the IRMA mean?
Establishing an ambitious electrification strategy, Volkswagen Group is on a path to becoming a climate-neutral mobility provider.
While battery-electric vehicles provide the most efficient way to combine climate protection and individual mobility, Volkswagen Group highlights that electrification comes with a demand for responsible sourcing, particularly when it comes to the mining of raw materials (cobalt, lithium, nickel and graphite).
As the largest member of the IRMA by revenue, joining the initiative furthers Volkswagen group's code of conduct for environmental and social criteria by furthering its implementation of rigorous and comprehensive standards in mining.
"The path to transparent and sustainable supply chains leads directly to the mine. That's why we welcome the establishment of clear rules. Such standards are all the more effective the more consistently they are defined and the more partners adhere to them. IRMA brings together all the important players: The raw material suppliers, the raw material buyers, workers' representatives, civil society forces, investors and independent experts," said Murat Aksel, Board Member for Purchasing, Volkswagen Group.
Aimee Boulanger, Executive Director of IRMA added: "It is encouraging to witness the momentum of companies joining IRMA, supporting the initiative's commitment to multi-stakeholder governance and transparency. We welcome the Volkswagen Group's membership and look forward to working with them as they leverage their significant global reach to advance more responsible mining practices."
Joining the IRMA complements Volkswagen Group's measures to bring raw materials supply chains into the spotlight. Since 2019, the automotive manufacturer has conducted mandatory sustainability rankings for all its relevant direct business partners. Volkswagen Group assessed its partners' environmental and social standards on an equal footing with cost and quality.
Since 2020, Volkswagen Group requires its partners to fully disclose their supply chains all the way through to the mine. The Group also introduced a new standardised raw material management system.
In 2021, Volkswagen Group became the first automotive company to report publicly in a separate report their measures for responsible sourcing.