Verifiable ratings systems secure sustainable procurement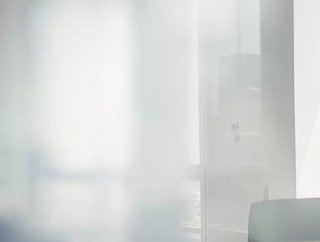 Sustainability ratings systems Ecovadis and Interos use AI powered technology to deliver accurate ESG data
From securing diversity and inclusion policies to eradicating child labour from the supply chain, sustainability is growing in importance for all companies, across all industries. But many businesses don't know where to start to implement successful strategies EcoVadis and Interos are two organisations that provide business sustainability ratings:
EcoVadis
EcoVadis is the world's most trusted provider of business sustainability ratings. Global supply chains, financial institutions and public organisations rely on EcoVadis to monitor and improve the sustainability performance of their business and trading partners. Backed by a powerful technology platform, EcoVadis' evidence-based ratings are validated by a global team of experts, and are adapted to more than 200 industry categories, 160 countries, and companies of all sizes. Its actionable scorecards provide benchmarks, insights, and a guided improvement journey for environmental, social and ethical practices. Industry leaders such as Amazon, Johnson & Johnson, L'Oréal, Unilever, LVMH, Salesforce, Bridgestone, BASF, and ING Group are among the 85,000 businesses that collaborate with EcoVadis to drive resilience, sustainable growth and positive impact worldwide. 
"At EcoVadis, we provide reliable environmental, social, and ethical performance ratings of suppliers for companies of all sizes. We have a talented and dedicated team, guided by a scientific committee of experts from industry and academia, that works to combine technology with expertise", explains Sylvain Guyoton, Senior Vice President at EcoVadis.
Interos
Operational resilience company Interos develops relationships between supply chains and businesses. Using artificial intelligence, Interos manages risks and disruptions, as well as unearthing new opportunities for companies to grow. Interos is led by Jennifer Bisceglie. "I'm the CEO and founder of Interos. We provide technology critical to building supply chain resilience for Fortune 500/100 companies and government agencies, including the U.S. Department of Defense and NASA", says Bisceglie. "Through my work at Interos and throughout my career, I've worked to reshape how the global business community thinks about supply chain risk and resilience, and to develop the technology to power that change: an industry-first artificial intelligence and machine learning platform that provides supplier visibility deep into organisation's extended business ecosystems. This cloud platform has reinvented how companies manage their supply chains, enabling instant supply chain mapping, monitoring, and modelling that eliminates risk and improves business performance."
Sustainability in procurement
EcoVadis and Interos are well-versed on the core challenges in the modern-day procurement sector. 
"In today's climate, it's become a board-level imperative to identify and course-correct supply chain risk in real-time", says Bisceglie. "Disruption is the new normal. That said, a key challenge in procurement is visibility across complex supply chains – according to the Interos Annual Global Supply Chain Report, which surveyed 900 senior decision-makers across the US and EU, large companies are losing an average of $184 Million per year due to supply chain disruption, with 83% having suffered reputational damage because of those problems. Yet 66% are still not assessing their global supply chain on a continuous basis."
"There are a lot of hurdles that impact a procurement team's sustainability efforts. For example, if you're a procurement manager, it's within your remit to ensure your value chain operations are not contributing to negative environmental impacts including GHG emissions, deforestation, waste, and water pollution. How your business operations may impact the environment depends on the industry you're buying for", says Guyoton. "The supply chain of a Global 1,000 organisation typically has tens of thousands of suppliers, of all sizes, spread across the globe that are generally far lower maturity in terms of sustainability. Consider the global impact of a Fortune 500 company transforming internal operations and policies to be more sustainable, environmentally-friendly and socially conscious. Now, imagine if they engaged their thousands of suppliers to take that journey with them. The impact would be exponentially larger. At EcoVadis, that is what we are helping these companies to do"
"We work with over 85,000 businesses working to improve their sustainability practices.  For example, a lot of them have signed up to the Science Based Targets initiative, requiring them to measure both Scope 3 and their own emissions. But setting targets without a way to measurably demonstrate progress and impact is a challenge. Also, treatment of workers is a huge issue heightened by Covid-19. Employees have been asked to work harder and longer while others have been laid off. To address these challenges, companies are reconfiguring their supply chains and trying to make them more resilient. "We provide these companies with EcoVadis Ratings which are snapshots of their sustainability performance. They enable conversations between buyers and suppliers to identify where improvement can happen across environment, labour and human rights, ethics and sustainable procurement practices." 
A growing concern is often-neglected Scope 3 emissions, which stems from goods and services purchased by an organisation, as well as those caused by employee transportation and investments - but these emissions cannot be ignored. In overcoming this challenge, Bisceglie sees an opportunity that has arisen from COVID-19.
"The pandemic has accelerated the growing emphasis on ESG-risk, as well as the need to optimise on longer-term resiliency instead of shorter-term performance", says Bisceglie. "But with strong corporate governance, enterprises can achieve both. Because supply chain sustainability is an urgent issue that's become critically important to both organisations and governing bodies, it's critical to monitor for both physical and digital supply chain issues, especially with regard to concentration risk, compliance with government prohibitions and restrictions, and ESG transparency."
Bisceglie believes that visibility must be made a priority at the procurement level to ensure business partners are not contributing to environmental harm or perpetrating labour-law violations. 
"Companies that focus on environmental awareness, ethical behaviour, and sound corporate governance are better positioned to mitigate risk and avoid many of the issues surrounding supply chain disruption", she says. "In fact, the pandemic has reinforced the need for resiliency through an ESG lens." 
The role of technology and AI 
The pandemic has also advanced businesses dependence on technology as working from home was embraced. For EcoVadis, Guyoton says technology has driven sustainable practices in procurement.
"Covid-19 stopped the ability of auditors traveling abroad to conduct their analysis onsite. This made virtual and online audits even more important as the world was shifting to remote operations during the pandemic," says Guyoton. "EcoVadis bases our Ratings on evidence collected on a platform, so we were well-positioned to support customers in this shift. And our remote evidence also includes data from hundreds of thousands of news sources, databases and NGOs, as well as newer promising technologies that can help detect social issues like labour unrest, and environmental issues such as water pollution or deforestation."
"Technology makes it possible at scale", agrees Bisceglie. "As the past two years of disruption have clearly demonstrated, supply chains are deeply complex and continuously in flux. Manual processes simply cannot keep track of all the different sustainability variables across a large organisation's entire extended supply chain. AI makes it possible for companies to develop that extensive insight and monitor for ESG-related risk factors on an ongoing basis, such as unethical labour practices or greenhouse gas emissions. In turn, this level of insight helps guarantee best ESG practice across procurement partners and allows procurement leaders to mitigate the risk of reputational damage that results from poor sustainability practice." 
AI-powered technology can support procurement's ESG commitments through collecting data in new ways. "AI is only as good as the quality of the data used to 'train' it", said Guyoton. "We need human expertise both to program these tools, and to drive accurate, insightful analysis of the information being evaluated.  But with a strong approach, we can scale how many companies receive ratings exponentially."
"As concerns grow surrounding ESG, AI powered-technology provides visibility throughout the complex business ecosystem that can be built into one system that differentiates between different risk elements", continues Bisceglie. "This technology allows companies to map and model supply chains deeper and further: to view and know everything, everywhere, about their business relationships, in seconds. Using an arsenal of natural-language AI models, trained on supply-chain data, companies can build the most highly connected, multi-dimensional network of B2B relationships in existence, and then use this to continuously monitor global events providing real-time indicators of supply chain sustainability vulnerability and distress, across the business ecosystem, all the way down to the Nth tier." 
Sustainable procurement in 2022 and beyond
For the procurement function, 2022 is going to be a big year. "Interest in Scope 3 emissions is going to continue and diversity and inclusion in the Fortune 500 will increase, which is why we are always looking to provide our customers with the latest tools and tactics to help support these important topics", explains Guyoton. With regards to future innovations, he anticipates more AI-powered technology will be used to support ESG, as well as more analytics aligned with upcoming regulations. "It's exciting to see the ways in which we can bring together market requirements for carbon management, supply chain risk management, and driving improvements in customers' supply bases with our solutions."
Bisceglie has a vision for the year ahead: to bring game-changing technology to market and enable customers to intelligently examine supplier risk on a far deeper and more timely level than previously possible. "In 2022, we'll see companies continue to prioritise operational resiliency as governments begin to enact stronger mandates for it", says Bisceglie. "The SEC, for example, is expected to announce new ESG-related disclosure laws for investors, which will drive a lot of activity here, as will Germany's recently enacted Supply Chain Law."
AI-powered mapping and monitoring technology will make it possible to monitor all direct and indirect supplier relationships. Bisceglie is looking forward to a future when companies can monitor ESG compliance through firm, industry, and country-level information as this will provide valuable context often absent from traditional ESG reporting. 
"AI and ML are the only ways to get a truly comprehensive picture of a company's total environmental impact – it's not possible to see the full picture without it", concludes Bisceglie. "Additionally, as technology solutions dissolve the barriers that keep supply chain information siloed, such as widely differing formats for supply chain data, this level of predictive insight will become much more common." 
With this operational resiliency revolution, sustainability best practices will be driven across entire supply chains.