USA procurement power to advance sustainability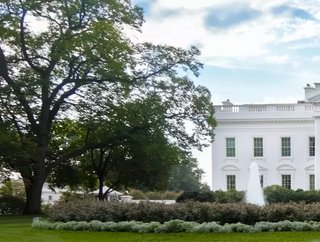 U.S. government to use its procurement power to drive clean, healthy and resilient operations, creating jobs & a more economically competitive USA
President Biden has signed an executive order, which demonstrates how the United States will use its procurement power to lead by example, in fighting the climate crisis. 
The order will create well-paying jobs, allow industries to grow and will make the USA more economically competitive.
Carbon pollution free procurement power
By transforming how the federal government manages its assets and operations, America's clean energy and clean technology industries can grow. 
Under President Biden's orders, the federal government must use its procurement power to hit five key targets:
100% carbon pollution-free electricity by 2030. One half this will be locally supplied clean energy 

100% zero-emission vehicle acquisitions by 2035 (in addition to 100% zero-emission light-duty vehicle acquisitions by 2027)

Net-zero emissions from federal procurement no later than 2050, including a Buy Clean policy to promote use of construction materials with lower embodied emissions

A net-zero emissions building portfolio by 2045, including a 50% emissions reduction by 2030

Net-zero emissions from overall federal operations by 2050, including a 65% emissions reduction by 2030
Purchasing sustainable products 
Furthermore, President Biden called upon the federal government to set its procurement efforts to scale with the following sustainability goals:
Achieving climate resilient infrastructure and operations

Building a climate and sustainability focused workforce

Advancing environmental justice and equity

Prioritizing the purchase of sustainable products, such as those without added perfluoroalkyl or polyfluoroalkyl substances (PFAS)

Accelerating progress through domestic and international partnerships