Unilever adopts crowdsourcing for palm oil transparency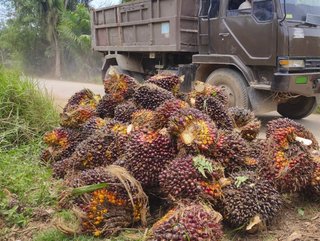 Multinational consumer goods company Unilever adopts Premise's digital crowdsourcing platform, furthering sustainable and transparent supply of palm oil
Furthering its commitments to protect and regenerate nature, Unilever has adopted Premise's digital crowdsourcing platform to further its sustainable and transparent supply of palm oil.
"To ensure a deforestation-free supply chain, we need to be able to trace our ingredients all the way back to where they are grown. For a product like palm oil, the first mile from the plantation or farm where the oil palm fruit – also called fresh fruit bunches (FFB) – are harvested to the point where they are processed is often where we need the most visibility," commented Unilever.
Unilever's commitment to zero deforestation
Working from both within and with its external partners, Unilever is dedicated to eliminating deforestation from its supply chain, supporting human rights, and tackling climate change.
"Forests are essential to life. They are the lungs of our planet and help to regulate our climate. They are second only to oceans as the largest global store of carbon. As well as being home to up to 80% of land-based wildlife, more than 1 billion people depend on forests for their livelihoods," explained Unilever.
With this in mind, Unilever is committed to achieving a deforestation-free supply chain by 2023, in which all raw materials will come from places that are verified as deforestation and conversion free.
However, Unilever explains that "Tracing what goes on in that critical first mile is not always straightforward. [...] However, given the complexity of palm oil supply chains, we believe that the way we monitor this needs to be improved so that we can verify that our sourcing is not linked to deforestation."
Unilever partners with Premise
By partnering with Premise's digital crowdsourcing platform, Unilever is creating a community of local people in Indonesia to track the palm oil from its point of origin through to processing. The platform teaches contributors to collect insights in a way that respects both people and property laws in line with Indonesia's regulations.
How does Premise's digital crowdsourcing platform work?
The platform runs sourced materials through its quality control system powered by AI in order to verify the credibility of the photos and ensure collection points are not being double-counted. This helps Unilever to build a better picture of previously undocumented parts of the palm oil supply chain.
"In Aceh province in Sumatra, Indonesia, where we ran the pilot, we were able to identify and document more than 5,000 collection points in a single region. This gives us a much more informed understanding of where the oil palm that supplies us is being grown," explained Unilever.
"We can integrate this with the rest of our sourcing information, joining the dots for a fuller picture of our supply chain and enabling us to take more targeted action to improve it – whether that's rolling out more support for smallholder farmers or starting new conversations with our suppliers."
Scaling up the digital crowdsourcing platform project
Unilever is now at the stage where it is developing a model for scaling up the project. This will include inviting its suppliers and other CG companies to join.
"Individuals, either as consumers or part of an organisation, can often feel helpless in the face of challenges like deforestation or climate change. Our partnership with Premise is changing that, by inviting people on the ground to help us follow the journey raw materials take in the first mile of the supply chain," commented Andrew Wilcox, Senior Manager, Sustainable Sourcing and Digital Programmes, Unilever.
"We believe our pilot in Aceh is the world's first case of large-scale crowdsourcing technology being applied to commodity sourcing. Technology is a powerful enabler of supply chain traceability and transparency, and crowdsourcing and partnerships are critical to building the capabilities Unilever, and the world, urgently needs to tackle deforestation."