Transforming sustainable procurement in the UK steel sector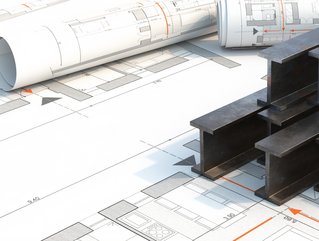 The UK's Steel Procurement Taskforce has presented its anticipated report to the Steel Council & government ministers, regarding sustainable procurement
The Steel Procurement Taskforce has provided its final report to the Steel Council and to ministers, suggesting new ways for the steel sector to become more competitive across the UK and throughout the world.
The UK Steel Council explored the report, which included findings from the UK's top six steel companies, as well as trade unions. Voices in the report support the steel sector's move towards being more sustainable and embracing a low carbon future, while remaining a competitive force.
The Steel Procurement Taskforce embracing sustainability
Since 2013, the UK government has provided over £600mn in relief to the steel sector, to make electricity costs more competitive. The Steel Procurement Taskforce and its recommendations are a part of the government's sustainability commitment to the steel sector.
In the final report, the Taskforce made recommendations to help the steel industry continue to compete for major public projects by exploring new technologies, greater data visibility and transparency.
The report strongly suggested that steel procurement could be emboldened through better data collection.
The report also recommends:
Procurers engage with the steel supply chain early in the buying process
The government sets a requirement for new contracts involving steel to report and record its origin
The government updates the steel Public Procurement Note to ensure it represents best practices
Highlighting for public buyers the relevant methodology and tools that should be used when purchasing significant amounts of steel
The UK steel industry explores the future development of a 'steel standard'
That industry and government assess the potential to use UK norms where harmonised standards do not exist when publishing the specification of steel required in public projects
The government and the sector to consider the Taskforce's recommendations over the coming months
Sustainable procurement in the steel industry
Business Secretary, Kwasi Kwarteng, is dedicated to protecting the steel industry and managing the sustainability challenges.
"We know and recognise the critical role the steel industry plays in all areas of our economy, and the recommendations set out by the taskforce highlight ways we can achieve our shared objective of a thriving, competitive and open UK steel sector," said Kwarteng.
"Steel is a national strategic industry and we want to see the sector continue to win business both domestically and internationally over the long-term as it transitions to a low carbon future in a way that supports competitiveness, jobs and clean growth."