Traffex: Highways England Procurement will Drive Zero-Carbon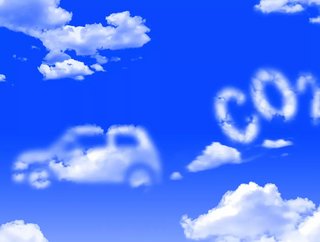 Highways England's net-zero plan awaits the sign-off in Whitehall, and will place significant emphasis on procurement power driving low carbon supply chain
In a live online seminar at Traffex, the annual show for road traffic and transport management professionals, Dr Adam Simmons, Director, Future Road Investment Strategies and Government Relations at government-owned Highways England, told a captivated audience that the company was working to coordinate the release of its net-zero carbon plan with the UK government. 
When it comes to reducing carbon from both maintenance and construction work on the strategic road network, Malcolm Dare, Highways England's Executive Director, Commercial and Procurement, said: 'We're only going to achieve this in conjunction with our supply base. So we have to work very closely with, and support and change, as rapidly as we are asking others to change.
'Where Highways England can really catalyse change [is] we do spend a lot of money; we're spending in the region of £4.5bn to £5bn a year and in some areas, we really can help support and take the change forward in that particular supply arena.
'There's going to be some areas where we're going to look at our supply partners and say, well fundamentally you need to invest your money in developing products to meet the needs.
'And in return, what we would have to do is provide an accuracy of demand that maybe we haven't done in the past, so that companies have a certainty of investing to develop those products, knowing that we will be taking those products as soon as they become available.'
Dare went on to add that, in the case of concrete and cement, which Highways England definitely buys an increasingly large volume of, 'If other major infrastructure schemes like HS2 are already using, have selected and standardised low carbon concrete, we would look to adopt similar approaches.
'We do not want to go out and have a Highways England unique product which is effectively identical to a product made on HS2. We really want to help stimulate and catalyse a British low carbon concrete capability.'
Discussing fuel for plant, Dare suggested that Highways England should ─ and will ─ be having discussions with manufacturers across their global supply chain, 'Because at the moment it is harder to see what the alternate power technology is to diesel fuel. But if we can understand by working with the sector and working with plant manufacturers in a triangle when credible alternate power sources come through, again what we can then do is stimulate that demand by saying by a certain date in time we would expect to see non-fossil-fuelled plant being used on the network.'
In response to a question from a visitor as to whether in future the supply chain's approach to carbon reduction will be a large part of tender assessments, Mr Dare said: 'It definitely will.' He compared this to the Government's approach to building social value into tenders.
He added that he would like to see hard evidence of what bidders were actually doing, rather than 'glossy brochures'.