Tractor Supply Co. further commits to sustainability & DE&I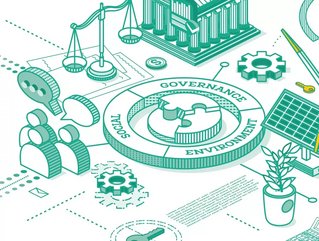 US's largest rural lifestyle retailer, Tractor Supply Company, furthers its mission to net zero by 2040
In an announcement made by Tractor Supply Company, the US's largest rural lifestyle retailer has joined the U.S. Environmental Protection Agency's Green Power Partnership. 
"Using green power helps us reduce air pollution and lower our emissions footprint, which is an important step as we work towards our vision of a more sustainable future. Being named a Green Power Partner is validation for our commitment in creating energy and carbon efficiencies in our stores and distribution centres," said Noni Ellison, Senior Vice President, General Counsel and Corporate Secretary.
With this commitment to sourcing sustainable energy, Tractor Supply Company and other Green Power Partners are furthering the reduction of negative health impacts of air emissions related to ozone, fine particles, acid rain and regional haze.
Deepening its commitment to ESG
Three months ago, Tractor Supply Company extended its commitment to environmental, social and governance (ESG) after exceeding its initial carbon reduction targets set in 2018, five years ahead of schedule. 
Between now and 2040 the retailer plans to further reduce emissions from its operations by 20% by 2025, 50% by 2030 and become net zero across all operations by 2040. 
"In this next phase of its sustainability journey, Tractor Supply will increase efforts to procure renewable energy, continue investments in energy efficiency and cleaner technologies, avoid future emissions through better design of both stores and distribution centres, and enhance its Scope 3 focus with greater transparency and reduction efforts," reported Tractor Supply Company. 
Diversity, equity, and inclusion (DE&I)
New to the retailer's ESG strategy, Tractor Supply Company has established a comprehensive five year DE&I plan to support and advance underrepresented groups across its workforce, vendors, suppliers and communities.
Tractor Supply Company has set five goals to be achieved by 2026 with a baseline of 2021:
Double the number of stores where its team members mirror the communities it serves

Increase people of colour at manager level and above by 50%

Increase its spend with diverse suppliers by 35% 

Increase its commitment by 30% to fund programs and education for Black and African Americans 
"At Tractor Supply, we are a purpose-driven company. As such, we are proud to announce we are accelerating our progress towards becoming more sustainable with new targets for further reducing carbon emissions across our operations and the establishment of tangible goals for our DE&I practices," said Hal Lawton, President and Chief Executive Officer of Tractor Supply.
These new goals are meaningful to our business and are designed to drive positive environmental and social impact within Tractor Supply and our communities. Today's announcement is a natural extension of our Mission and Values in action as we work to help ensure a sustainable future for all our stakeholders."