The green public procurement strategy to stay within 1.5 °C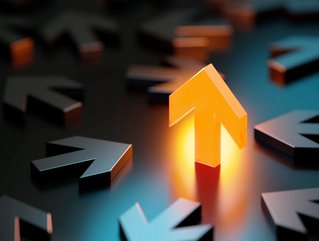 Procurement teams involved in the industrial and transport sectors must buy green & move towards decarbonisation to ensure sustainable economic growth
The Biden-Harris Administration has called on procurement teams to dedicate themselves to decarbonisation, with the goal of staying within the 1.5 °C target.
The White House has recently announced that it will seek to lower emissions in the industry and transport sectors, where up to 30% of greenhouse gas emissions come from. Procurement teams in these industries, which use concrete, aluminium, steel and other highly pollutive chemicals, must organise their green public procurement strategies.
"The United States can address carbon pollution from industrial processes by supporting carbon capture as well as new sources of hydrogen - produced from renewable energy, nuclear energy, or waste - to power industrial facilities," said a White House statement. "The government can use its procurement power to support early markets for these very low- and zero-carbon industrial goods."
The green public procurement strategy
The Biden-Harris Administration is dedicated to a green public procurement strategy, which will uplift private sector providers who use low-carbon products.
This transformation from fossil fuels to green energy will need further research and development into minimising the 'green premium' – the extra cost in purchasing clean green technology, as opposed to those which emit greater amounts of greenhouse gases (GHG).
The private sector is supporting green public procurement
"For the first time, and in a massive way, the private sector is at the table and, frankly, leading in a way," said John Kerry, US Special Presidential Envoy for Climate on the The Biden-Harris Administration's green public procurement strategy.
Carbon-sensitive trade policies will be essential for the low-carbon transformation, in addition to further research and development and dedicated procurement teams who will only buy green - but this doesn't mean procurement groups stand to make a loss.
"The transition to green procurement practices isn't a cost burden for industries and the public sector, but something that creates long-term sustainable economic growth," said Børge Brende, World Economic Forum president.