Tealbook; leveraging tech for supply diversity and agility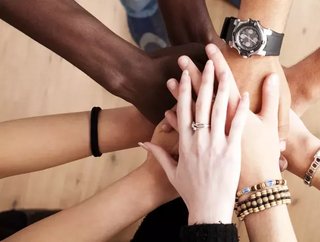 One year later; We speak to Stephany Lapierre, Founder and CEO of Tealbook, and dig into supplier diversity, the need for agility, and how tech can help...
Widening the pool of potential suppliers and establishing best practices for inclusive procurement builds agility and promotes a healthy competitive environment for strategic procurement, all while improving quality and innovation and introducing further opportunities to reduce costs. 
Yes, ethical procurement makes for a good look, but if done right, it can also be a competitive advantage that benefits society and generates economic opportunity for disadvantaged communities.
And yet, a year after the global pandemic brought to light the ubiquitous problems supply chains face due to lack of supplier information and an inability to react swiftly to supply chain interruptions, leaders the world over continue to spout the need for increased resiliency while seemingly doing little to affect change.
The breaking point
Conducted by Wakefield Research, the Tealbook Survey "On Solid Ground: Building the Data Foundation for Agile Procurement" warns that without immediate foundational improvements, further disruptions to supply chains may push them to their breaking point. 
Supporting their fears, the survey found that 72% of procurement leaders are very concerned that their supplier intelligence has still not improved to crisis-proof supply chains and 73% report having not yet made the necessary improvements to future-proof supply chains.
Even more interestingly, however, the survey also found that 96% of procurement professionals believe agility is even more important than cost savings for their companies' bottom line.
The numbers are, quite frankly, shocking. So I was anxious to sit down with Stephany Lapierre, the Founder and CEO of Tealbook, to talk it out and learn more about the power of supplier data and how Tealbook can help support supplier diversity.
But first, let's take a deeper look.
What exactly is supplier diversity?
In order to be considered a diverse supplier, a business must be at least 51% owned and operated by an individual or group that is part of a traditionally underrepresented or underserved group. Commonly used classifications include small-business enterprises (SBEs), woman-owned enterprises (WBEs) and minority-owned enterprises (MBEs). However, today the definition of diversity also encompasses businesses owned by other minority groups such as LGBTQ.
According to the US Senate Committee on Small Business & Entrepreneurship, "over the last ten years, minority business enterprises accounted for more than 50 per cent of the two million new businesses started in the United States and created 4.7 million jobs. There are now more than four million minority-owned companies in the United States, with annual sales totalling close to $700 billion.
"Yet, despite that growth, there is still a disparity when it comes to access to capital, contracting opportunities and other entrepreneurial development opportunities for minority-owned firms." Although minorities make up 32 per cent of the US population, minority business ownership represents only 18 per cent.
Supplier diversity, it's good for business
Now, more than ever, people (and not just millennials) are aligning their actions with their values and are looking to buy from and work for companies whose values align with theirs. When looking to attract top talent, supplier diversity programs speak to your corporate ethics and make for a good selling point. 
According to a UPS survey conducted by Hootology (itself a diverse supplier), 52% of respondents said they want to work for a company that has a supplier diversity and inclusion program. In 2019 another study performed by Hootology for Coca-Cola showed that 25% of respondents were more likely to think favourably about the brand, and 49% were more likely to use Coca-Cola products.
So, if diversity is good for business, then what's the problem?
Virtue signalling
Although supplier diversity programs can and should be authentically initiated out of an honest desire to establish a high moral and ethical standard, or even because it makes good business sense, that's not always the case. Much like greenwashing, they are often created reactively to mitigate brand risk and tend to be more about virtue signalling and brand building than a valued initiative to drive business improvements and align the business with corporate values.
As Kris Oswald, supplier diversity expert for UPS, said, "To truly drive toward economic equality, supplier diversity can't feel like a secret tucked away in the procurement function; it has to hit the main stage." It must be taken seriously and influence procurement decisions.
Critically, the pandemic both highlighted and exasperated the need for improved supply chain practices in ESG —yet, according to the survey, 63% still lack full visibility into supplier data to be able to do so. 
One of the biggest obstacles procurement leaders face is finding minority-owned vendors is ensuring they are compliant and meet all buyer and customer requirements. 
Luckily, Tealbook can help with that.
Tealbook; Easing supplier diversity and agility
"By leveraging AI and machine learning, Tealbook created a supplier intelligence platform that brings transparency to the supply chain ecosystem. Tealbook can help improve supplier diversity and increase agility, easing the way companies obtain supplier data and empowering speedy informed decision making," says Lapierre.
She further explains that when it comes to supplier diversity and sourcing compliant suppliers quickly, Tealbook's supplier intelligence platform is a powerful aid, allowing you to search for suppliers based on your requirements.
"We built a beautiful, easy to use interface that allows our customers visibility into the vendor master and to gain transparency and visibility across all their suppliers. Reporting, supplier searches and other lightweight functionalities give employees the information they need to better manage things like supplier diversity and react more swiftly to changing conditions, increasing agility."
Allowing buyers to interact with the data efficiently and on a large scale, affords stronger outcomes. LaPierre offers Tealbook's work in the UK as an example. In an effort to provide the UK with comprehensive supplier resources of PPE during the Covid-19 outbreak, working with the UK government, Tealbook added 56,000 new suppliers (mainly in India, UK and the US), 22,000 Good Manufacturing Practices for health care certificates and over 250,000 additional ISO certificates.
"We are so honoured to be working with the U.K. government to help them provide for the essential workers and others that are in desperate need of personal protective equipment," said LaPierre regarding the partnership. "We are here for them now and in the future, as the U.K government expands the search for suppliers in areas beyond PPE."
Tealbook, giving you a head start on ROI
Tealbook delivers a trusted source of supplier data, providing a data foundation that can be leveraged to optimise other eProcurement solutions and ensure these larger investments are successful. 
"For those who are on their pre-transformation journey and are looking to have a data-first transformation and want to deploy something fast and make an impact on driving ROI quickly, Tealbook provides a head start," says LaPierre.
Using an AI and Machine Learning technology, Tealbook crawls over 400M websites and aggregates the data onto their platform and creates what they call a dynamic universal supplier profile for every B2B company in the world. Tealbook continually gathers fragmented information from disparate and sometimes hidden sources and pulls it all together into a complete and accurate data picture.
LaPierre further explains, "Then, through APIs, we feed that data to any of the systems that our customers have invested in. By doing that, we improve the quality of the data on those systems across a hundred per cent of the suppliers, ensuring that their large software investments are successful.
"This also leads to a more interchangeable and agile technology stack. The analogy I often give is that of losing a phone. There was a time not that long ago when you lost your phone, there was a lot of friction because all the data lived on the phone. So you lost your pictures and all your contacts. But now, if you lose your phone, all of your data remains connected to your watch, your iPad or your computer via the cloud. A phone upgrade now takes seconds. It's frictionless." Tealbook gives organisations that same sort of flexibility, so you can change or upgrade software as you wish without having to concern yourself with supplier data.
"Ultimately, you're getting more out of the systems you've invested in because you now have clean, complete, reliable data, and you no longer have to overcome limitations faced by inaccurate or incomplete supplier data. 
"With many procurement systems like source-to-pay or spend analytics, the promise of the investment in that software requires having good data upfront. Tealbook provides that, giving you the freedom to choose technologies that best meet the digital requirement of each function. You can upgrade to the newest, coolest digital solution without having to live with that decision forever, and you can implement it faster and get more out of it."
And so, it seems, the problem of bad or inadequate supplier data has been fixed. We have the technology available to create more diverse and agile supply chains. 
To that point, LaPierre shares an analogy, "The obvious analogy here is Covid. We worked so hard in the US to bring the vaccine to fruition. A year later, after all the angst in the supply chain, organisations are saying that if another incident like this happens again, they're not any further along, and they're not prepared. I think that's the huge takeaway here. Why aren't they? It's ready. It's here. This is not a technology that they need to wait on like we needed to wait on the vaccine."
Perhaps it's time supply chain leaders take supplier diversity and agility seriously and leverage tech that's fit-for-purpose.