T-Mobile's NextTech Diversity Program goes live!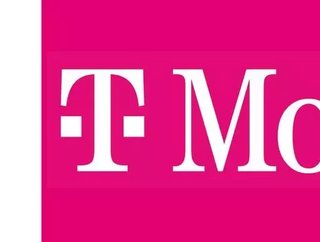 T-Mobile's diversity website went live today, showcasing The NextTech Diversity Program that aims to create a more diverse workforce...
T-Mobile, yet another great company showing us the way. According to T-Mobile's newly launched , "The NextTech Diversity Program provides a mix of investment, outreach, professional training & certification, and job placement services. With industry-wide support, we will kick-start careers for thousands of women and men of colour."
T-Mobile's innovative NextTech Diversity Program looks to drive diversity by ensuring a more equitable workforce. Currently, people of colour make up a small percentage of all network technicians and field crews. The move to is creating an estimated 20,000 jobs for new network technicians and crews to build the needed infrastructure.
The program addresses this gap by committing to make a significant impact in three ways:
Graduating and certifying all participating Candidates in the Program
Guaranteed job placement for all eligible Candidates after graduation
Supporting Candidates for 12-months after job placement with career counselling, ranging from career development to financial management.
Mike Simpson, CPO at T-Mobile, says, "T-Mobile is rapidly building America's largest and fastest 5G network. As we build this network for all, I want our corporate values- diversity, equity and inclusion- reflected in the suppliers we select and the employees they hire. NextTech Diversity is one way we are encouraging opportunity for underrepresented populations in the future telecom workforce."
T-Mobile 5G
Almost a year ago, T-Mobile and Sprint merged and strengthened their commitment to building not only a bigger, but the best 5G network.
Today, T-Mobile is a leader in 5G by both coverage and speed, covering over 8300 cities and towns, more than twice that of Verizon or AT&T. According to testing by umlaut, T-Mobile's 5G is also the most reliable.
Learning Alliance Corporation 
The cost of schooling will be completely covered for candidates through NextTech. With almost $1 million in seed funding, (LAC) will oversee recruitment, training, certification and job placement.
LAC was selected as a partner due to its close alignment with the Wireless Infrastructure Association's Telecommunications Industry Registered Apprenticeship Program (TIRAP), which administers National Standards of Apprenticeship along with the U.S. Department of Labor.