Sustainable supply: Time to rethink supplier segmentation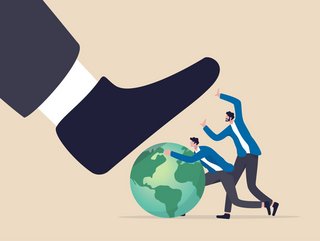 Anthony Payne, CMO of HICX, the Supplier Experience Management platform discusses why now is the time to rethink supplier segmentation
As environmental concerns continue to take centre stage, businesses are under more pressure than ever to act sustainably. According to a Deloitte study, 45% of Gen Z consumers have stopped buying certain brands due to sustainability concerns. Other stakeholders such as employees, investors and governments, also expect better business practices.
Encouragingly, sustainability is now a topic for many boards. But to truly protect our planet, it needs to be established on the corporate agenda for good. To make this happen, we need to rethink the way in which we work with suppliers.
Good supplier data enables sustainable business practices
Organizations are increasingly recognizing that they will make little progress in sustainability without the full participation of their suppliers. At the heart of any meaningful program is accurate, current and complete supplier data.
In order to collect, analyze and report on this data as it relates to sustainability, large organizations are running hundreds of data gathering exercises a year. But simply surveying suppliers regularly doesn't necessarily lead to the best results.
To make the most of these exercises, it's essential to communicate with the right supplier segments for each specific campaign. Consider essential information goals, and how they can be reached. What information is required? Why and how often? Who is best placed to provide this material?
Investing the time to adequately plan the survey approach leads to efficiencies. For example, an organization may need to determine whether sustainable packaging regulations are being followed. In this case, procurement could group suppliers by category and country and set up a process in which data is received in a sequence, starting with suppliers in countries with stricter legislation.
Mastering the art of arranging supplier segments
Many organizations still issue substantial surveys to all their suppliers, leaving the majority of recipients to figure out which questions, if any, are relevant to their businesses. Rather, surveys should only be sent to those suppliers – and, ideally, specific contacts – for whom the questions are intended. This is key to receiving back quality information.
For example, if a sustainable packaging survey is sent to a broad group of suppliers, there's a chance that many recipients wouldn't know whether or how to respond. A creative agency might translate packaging to mean the promotional boxes they recently designed, whereas a manufacturer might consider the shrink-wrap and pallets they use for shipping.
If suppliers don't know whether surveys relate to them, they cannot prioritize the task accordingly: those who shouldn't respond will spend time determining this fact; and those who should, may underestimate the significance of the task. As a result, suppliers in the first group will lose time which impacts performance, and the quality of responses from the second could be diluted.
The supplier experience and master data flywheel
Poor communication with suppliers is just one of the many points of friction they experience in working with organizations. A survey by HICX revealed that 46% of CPOs know they need more streamlined processes in the working relationship, as a top three areas for improvement.
Other bugbears, such as late payments, also impact the relationship. This way of thinking forms part of the Supplier Experience Management movement, which calls for businesses to remove friction across all supplier relationships, by prioritizing a single source of truth in supplier data. The result is true partnerships with suppliers, which enables mutual success.
Incidentally, this also yields good data and therefore an even better supplier experience, creating a flywheel effect. Further to generating supplier data, the master list must also be maintained. It should include all survey responses and changes to any details, such as category or address. Automating this step is a game-changer.
By segmenting suppliers to extract strong data, procurement can work more efficiently. Good data makes it easier to communicate with suppliers, find details like certificates and run surveys quickly. It also creates transparency, which allows for insight into improvement areas, and therefore change.
Digital workflows allow for regular reporting
Organizations can be called on at any time to share reports. Therefore, it's a good idea to make sure that environmental programs are measured and reported on at the stakeholder level, on an ongoing basis. This also helps to establish benchmarks against which to measure progress and refine results.
Of course, no procurement team would want to repeat this process manually. This is where digital workflows are essential. For every sustainability program, look at the workflow, consider the manual sections and ask: next time we do this, what should we do differently? Then optimize the workflow and continue to build.
It's also incredibly helpful to include automation rules, for instance, recording changes to a supplier's status and automatically moving them to another segment if necessary. With each completed survey, it gets easier to assess results and iterate for efficiency. Soon enough, all the mechanisms will be in place to serve sustainability requests more quickly. This also allows the process to scale.
As we work to protect and repair the planet, now is the time for business leaders to take stock of their environmental programs and challenge the status quo. Sustainability is too large a topic for businesses to treat as a series of one-off activities. Rather, operationalizing the processes behind sustainable business practices, through digital procurement, is the way forward.