Sustainable opportunities in procurement, from Keelvar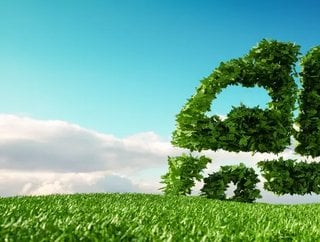 Information Technology & Services company Keelvar shares three of the benefits of incorporating sustainability into procurement sourcing processes
There are many ways in which the procurement industry can become more sustainable, says Kerrie Kennedy of Keelvar, an Information Technology and Services company which uses AI and optimisation software for procurement groups.
In Keelvar's new Buyer's Book, 'How To Enact Sustainable Sourcing Today To Reduce Scope 3 Emissions', writer John Muncey argues that the procurement community must act now to reduce Greenhouse Gas emissions.
Here are three benefits of incorporating more sustainability into procurement sourcing processes:
Don't ignore Scope 3 
Few companies are transparently committing to targets in reducing Scope 1 (direct emissions) and Scope 2 (emissions from purchased power). Far fewer are tracking Scope 3 emissions, those from suppliers, which account for approximately 65-95% of a company's carbon impact.
"If you're only looking at the sustainability aspects you control within your own walls, you're missing that bigger opportunity to improve your sustainability", says Muncey. "So why aren't companies looking to track Scope 3? The bottom line is that it's not easy because they're not yours, they are your suppliers. But [tracking them] is an opportunity for you to take a leading market position."
Don't miss out on the opportunity to make sustainable advances to your business's sustainability targets by openly setting Scope 3 targets.
Attract customers who are keen to become more sustainable
In Keelvar's 2021 Voices of Sourcing survey, findings revealed that despite ongoing disruptions to procurement and the supply chain, when asked what respondents felt would most likely increase in importance over the next five years, 73% said sustainability.
There's clear evidence that consumers, particularly younger ones, want to spend money with brands that have a transparent and targeted sustainability agenda. Making an effort in this department will mean more business once the Greta Generation holds the power. 
Partnership potential in sustainability 
Reducing Scope 3 emissions is a chance for procurement to redefine the supplier relationship as a true partnership.
"As Scope 3 is your suppliers' emissions, you're almost forced to work far more closely together so people are working hand-in-hand to improve and rethink the way that things are done", said Muncy.
However, it's important to remember that some suppliers, based in developing countries, may be unaware of the opportunities for them to decrease their carbon carbon emissions - communication is key. 
"I think by embedding targets and working with suppliers to start focusing on Scope 3, only then we start moving the needle towards net-zero carbon emissions", said Muncy. "It's not just about gathering the data, it's about actioning results that change how you do your business and who you do business with. So collaboration is key. It will redefine relationships and it will cause people to work together – buyers, suppliers, and customers."