Sustainable goals post-COP26: don't forget the supply chain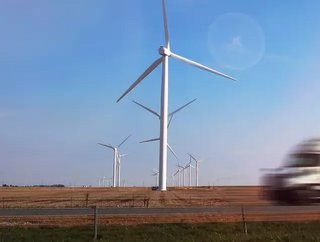 Alex Saric, Smart Procurement Expert at Ivalua, discusses his work at the company, the supply chain and hitting sustainability targets
Ivalua's Smart Procurement Expert,

Alex Saric

, examines the impact of sustainability targets and the future of the supply chain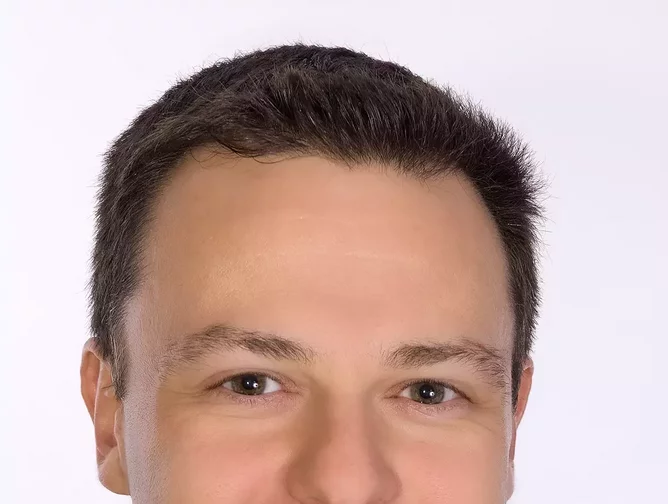 Following COP26, countless UK organisations have nailed their colours to the sustainability mast. Most have done so via net zero pledges in line with sector-specific and business-general targets; as listed UK businesses will soon have to publish net zero plans.
More than half of all FTSE 100 companies have already declared their commitment to eliminating climate change contributions over the next 30 years. But to ensure their renewed efforts don't descend into lip service, these organisations must now turn attention to the supply chain, aligning their key suppliers' actions and processes with their own strategies.
In order to make tangible progress towards 2023 declarations and 2050 ambitions, businesses must begin to initiate open conversations with suppliers and plan and implement joint action plans. 
Sustainability battles must be fought outside of HQ
Unfortunately, most organisations have a long way to go to improve their green practices. Recent research found only 25% of UK suppliers say they are measured routinely on their carbon emission standards. What's more, just 12% of UK suppliers are currently judged on their sustainable practices when entering initial contract negotiations. Given that most listed companies are likely to have international supply chains, it is clear that eco-effort up to this point has largely been an internal affair.
Of course, the easy part is to get your own house in order, and to make your direct business as efficient and eco-friendly as possible. But if that hard work is undone by unsustainable and emission-inducing procurement, logistics, distribution or administration across the value chain, progress will be extremely limited. After all, most organisations report emissions from their supply chain are several times greater than direct emissions.
In the past, the environmental impact of suppliers was perhaps met without high-level accountability. But with so much emphasis now placed on climate change contributions, and so many promises now being made to that end, it's time to accept that sustainability battles have to be fought outside of your own four walls.
Give and take: invest in your supply chain
As a starting point, organisations can begin to set a new tone by improving both visibility and communication across tier two and three suppliers. The fact that it is suppliers themselves who are lamenting their lack of accountability speaks volumes about the current situation, but also offers a lot of hope for a successful transformation of culture.
Organisations should assess suppliers on their willingness to work on environmental impact from the outset, and suppliers should be audited regularly from that day forward. For suppliers who aren't so keen on this evolution, it is a chance for blue-chip companies to force their hand and to make sustainability a real differentiator.
These same buyers have to do more than just lay down the law with their supplier selection criteria, however. True progress will come from continuous improvements, which require collaboration. And, as well as better defining sustainability best practice across their supply chains, they must also help by giving suppliers more flexibility in how they meet requirements and providing access to tools that can encourage progress on this front. After all, the success of these tools will ultimately pay off for the organisation if implemented effectively.
To this end, 69% suppliers say collaborating with buyers on sustainability should be made easier. To help turn the tide, more than a third suggest that tools to improve their ability to share information quickly would be a good place to start. The same number (35%) affirm that collaboration tools would go a long way to helping them deliver green initiatives.
Simply delivering eco ultimatums to existing partners won't suffice to bring suppliers along on the journey. Organisations must realise that they need to empower their suppliers in any effective sustainability strategy.
Converting expectation into action
By increasing visibility into supplier practices, buyers aren't just remedying and improving existing partnerships. They're also getting a renewed insight into aspects that work, processes that could be made greener, and what they should look for in new suppliers moving forward.
What companies should be striving for is a positive snowball effect: 
It begins with this blend of renewed purpose and digitisation

Which will lead to more transparent partnerships with current suppliers

Which will generate data and clearer insight into continuous improvement from that point on.
The end goal will be an acknowledgement that this smarter approach to supplier management hasn't just led to reduced carbon emissions. It's been a driver of general business improvement. Beyond general benefits of being more efficient, those environmentally conscious organisations who can showcase sustainability across their value chain will also gain reputation, sales and revenue advantages:
76% of suppliers believe that sustainability will give buyers a competitive edge in the future

57% already note that buyers should opt for the most sustainable supplier, over a cheaper one

A

recent survey

of large enterprises by Forrester Consulting found that the top benefit realised from corporate CSR initiatives, noted by 72% of respondents, was improved supplier relationships.
More than ever, suppliers are aware of the responsibility that should be placed on them as part of a more tight-knit, open and collaborative relationship. It's now time for organisations to look beyond their own headquarters, invest in their supply chains, and to convert that expectation into action.