Is Sustainability the New Black?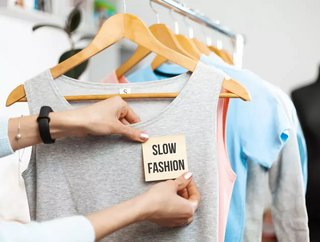 Carbon labels and digital passports are empowering consumers looking to slow down fashion and drive a circular economy
Carbon labels and digital passport for clothing, accessories and shoes may quickly become fashions hottest new trend. Telling end users how to wash or take care of their wares is no longer enough to appease today's green-led consumers. Weary of greenwashing (only 20 Percent of consumers actually trust brand sustainability claims), consumers are looking for hard facts before giving up their dollars.
I've spoken before about the heavy impacts of fast fashion and how the revolving of trends with every season has snowballed into widespread pollution, a waste crisis, and the exploitation of workers. And yet, there are few signs of change.
Educated, value-led consumers, however, remain committed to doing their part in creating a more sustainable planet. 
These new consumer touchpoints aim to hit them right in their woken hearts and loosen up the purse strings by providing the data on the environmental and social impacts of items.
The Carbon Label
A carbon label is a product label that notes the carbon footprint of a product or food item. Following suit with the trend in food, clothing, shoes, and accessories are starting to be adorned with these data-heavy labels, and with good reason.
From Changing Markets Foundation's 'Fossil Fashion: The Hidden Reliance on Fossil Fuels' report:
The carbon footprint of a single polyester shirt is 5.5kg compared to 2.1kg for a cotton shirt.
According to the Ellen MacArthur Foundation (EMF), CO2 emissions for synthetic clothing are six times higher than those for cotton (530 million tonnes of CO2 for plastic-based fibres compared to 86 million tonnes for cotton).
The report further warns, "Without prompt and radical legislative action and a considerable slowdown, fast fashion's quest for cheap clothing will continue to generate untenable volumes of waste and emit more carbon than the planet can handle."
There is hope, however. Proving that with effort, a lot can be accomplished in reducing carbon emissions, in May, Adidas launched a high-profile collaboration with Allbirds, producing the Allbirds X Adidas Futurecraft Footprint performance running sneaker. The sneaker has a recorded carbon footprint of 2.94kg carbon dioxide equivalent (CO2e) per pair, the lowest carbon footprint of any performance sneaker ever.  In comparison, the industry average comes in at 13.6kg of CO2e.
Of course, the brands didn't miss out on the opportunity to proudly stamp the shoe's carbon impact onto each sole.
The point is this, however: reducing carbon emissions matters, consumers care, and it's time the industry listen. 
Digital Passports, delivering transparency and driving a circular economy
Pangaia, a materials science company on a mission to save our environment, has introduced 'digital passports' in apparel with the launch of their Horizon capsule collection. Printed onto care labels, the passports provide not just product, but item specific level data that empowers a circular economy.
The company behind the digital passports is New York startup, EON, who claims to be the first company ever to connect products across their entire lifecycle, from "new to renew".
"Our goal is to empower our customers to make the best possible choices in a fun and engaging way." said Maria Srivastava, Chief Impact and Communications Officer at PANGAIA. The company has partnered with well known fashion brands such as H&M and Net-a-Porter, as well as resellers like The Salvation Army Trading Company.