Supplier Diversity with Kaleida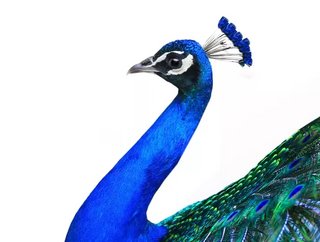 We spend 5 Minutes with CEO & Founder of Kaleida , Jason Robertson on Supplier Diversity, the effects of bias' and how Kaleida came to be
Jason Roberts is the CEO & Founder of Kaleida International, the UK and Europe's first and only online, fully inclusive B2B marketplace for tenders. For Procurement Buyers, Kaleida is a one-stop-shop helping them find, assess, and invite suppliers and diverse suppliers to tender.
Q. Who are you, and what do you do?
"As the Founder & CEO of Kaleida International, I build out the overall global growth strategy for Kaleida whilst focusing on developing strategic relationships with key partners. I am also involved in ensuring our supplier community has the most superior B2B platform experience possible."
Q. Can you tell me about your experience prior to Kaleida?
"Well, I spent 24 years working in financial services. The first 11 years were spent within technology teams at investment banks, including JP Morgan, where I worked for five years. For the 13 years that followed, after leaving banking, I moved on to selling technology solutions to banks, asset managers, and hedge funds."
Q. Do you feel like you were as successful as you could have been in sales? 
"No, not really. You see, people buy from people they know, trust or are familiar with, but I'm a six-foot-five black man, and most people in the room who I sold to or who were the decision-makers did not look like me..
"Whilst in the office one day, can you believe I was once told that I looked like the kind of person who would stand in a subway, with a hood on and mug people! That's just one example of the   un/conscious bias and negative perceptions, stereotypes and tropes  I had to contend with  when I walked into an office building to sell my company's product, and I believe that affected my success."
Q. How did that experience lead you to found Kaleida?
"Businesses owned by diverse communities experience prejudice too. Woman-owned, disabled owned, LGBTQ+ owned; whatever; all diverse communities experience prejudice, and as this was something I was familiar with, I wanted to find a way to help marginalised companies have a better chance of being successful."
"You see, in the US, they've had the Dodd-Frank reform act for almost 11 years [enacted on July 21, 2010], and that has helped to encourage the use of underutilised communities. Over here in the UK and across Europe, we have nothing like that. So with no legislation to help us, I didn't want technology or access to data to be an excuse or barrier preventing firms, who had committed to spending budget with Diverse Suppliers, from finding and spending with those communities, so this is why I built Kaleida."
Q. What's your end goal?
"I would like to see Kaleida IPO and believe we have huge potential to do so. After all, we need more black-owned business representation at the very highest level: on the FTSE, the NASDAQ and the DOW JONES. But until then, and with the world slowly but positively moving more towards equality, inclusivity, and diversity, I want to be at the forefront of helping buyers spend their committed dollar with Diverse Suppliers as that spend ultimately affects the outcomes of many other diverse-owned businesses across the entire supply chain."
Kaleida helps Procurement and Compliance teams shave weeks off the time it takes to assess and source suppliers, bringing it down to a matter of minutes.
If you haven't checked out Kaleida's stunning website, you really should.