Stakeholder Capitalism: The Missing Link, From Cost to Value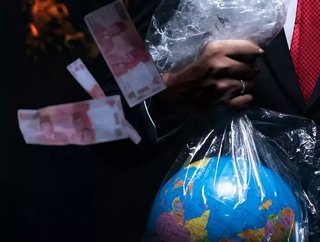 We talk stakeholder capitalism as the supportive framework for social procurement and making the shift from cost to value
According to Investopedia, "Stakeholder capitalism is a system in which corporations are oriented to serve the interests of all their stakeholders. Among the key stakeholders are customers, suppliers, employees, shareholders and local communities. Under this system, a company's purpose is to create long-term value and not to maximise profits and enhance shareholder value at the cost of other stakeholder groups."
In Leadership in Procurement, From Cost to Value, David Loseby, Managing Director at Barkers Commercial Consultancy, says, "One of the things that academic researchers have amplified recently is the fact that the pursuit of absolute lowest cost has driven us to monopoly supply situations and very complex supply chains. The reality is that in the quest to drive out cost and reach the Nirvana of the lowest cost, we've inadvertently sleepwalked into increased risk and more fragile supply chains."
And Loseby's not wrong. There's a high price to pay for identifying potential suppliers and awarding business based on price alone. He reminds us of an old procurement acronym, AQSCIR, which he believes procurement professionals should still live by.
A- Assurance of supply
Q- Quality
S- Service
C- Cost
I- Innovation
R- Regulatory compliance
"As far as I'm concerned," he says, "Unless you can sufficiently satisfy all of those six factors, you're not delivering the right solution. You're not delivering value. And it's imperative that you get that balance right."  Again, Loseby isn't wrong. Barker's is an ethical procurement consultancy— they know all too well the need for sustainable, social procurement and the wider lens that it requires. 
However, in order to balance the full scope of needs and do away with the kind of short-term thinking that hinders long-term success, stakeholder capitalism is a must. So much so that McKinsey made a case for it. For procurement, it's is the missing link, and a concept of great importance, allowing for balanced decision-making that incorporates the needs of all stakeholders and focusing on the long-term success of the business. 
As Laura Gibbons, co-author of The Hackett Group's 2021 Procurement Key Issues Report, stated in the March edition of Procurement magazine, 
"What prevents organisations from transforming today is most commonly cultural resistance [...]"
Perhaps stakeholder capitalism would go a long way in changing mindsets and creating a new culture aligned in values and creating a supportive framework for resilience building and social procurement, and helping to make the ever imperative shift from "cost to value."
Making Stakeholder Capitalism Work
In "From principle to practice: Making stakeholder capitalism work", McKinsey says stakeholder capitalism is a matter of execution and lists five steps to making it work and layout the five major dimensions of stakeholder impact.
If you're looking to make the shift so you can deliver it all and are fighting to find alignment and get your buy-ins, you may want to check it out.