South Africa prepares for procurement of nuclear generation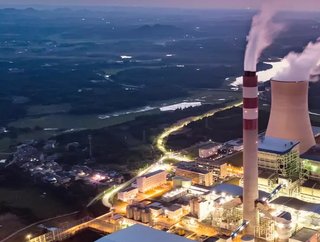 South Africa receives the go-ahead from the National Energy Regulator to procure 2,500MW of nuclear power energy in a sustainability-focused move
After being given the all-clear from the National Energy Regulator, South Africa is set to procure around 2,500MW of nuclear power energy in a bid to improve electricity and power security from an inclusive variety of energy resources. The acquisition will also see the simultaneous decommissioning of South Africa's coal power generation facilities alongside the completion of the procurement process in 2024, advancing the nation's sustainability endeavours and garnering support from environmental activists. 
The Department of Mineral Resources and Energy is raring for the project to begin, with Energy Minister Gwede Mantashe revealing the department is preparing to issue a 'request for proposal' by the end of FY'21. And it's no surprise, as the country eagerly sets out to act upon its 2019 Integrated Resource Plan, aligning the 2,500MW target with its pre-stated goals. 
Nuclear power station improves South Africa's sustainability endeavours
"In 2017 the Western Cape High Court ruled that the government's pursuit to procure 9.6GW of nuclear energy was unlawful, and the procurement processes and cooperation agreements concluded with Russia were set aside," says Jurg van Dyke, a Johannesburg-based energy expert at Pinsent Masons. "Since then, Gwede Mantashe, Minister for Mineral Resources and Energy, has resubmitted proposals to NERSA for nuclear energy procurement, which have now been approved.
"This decision will promote the energy mix envisaged by the IRP 2019 and a move away from the coal-fired energy generation. It was previously intimated that small-scale modular reactors could be considered. We expect that the procurement will proceed on that basis, thus opening up the market to new nuclear technology that has not yet been seen in the South African market."
Looking forward to the nuclear future
Thyspunt, an Eastern Cape province flagged up by state-owned electricity utility Eskom, is looking like the favoured location for the nuclear power station to be developed. 
Last year, a 'request for information' was issued by the Department of Mineral Resources and Energy in an attempt to evaluate levels of interest in new-build nuclear projects founded on the same concepts as the Independent Power Producer Programme. According to the department's findings, results were "indicative of market appetite and feasibility" and, subsequently, the department is now endeavouring to commence its project aligned with the International Atomic Energy Agency's best practices.