Shiseido strengthens sustainable procurement with suppliers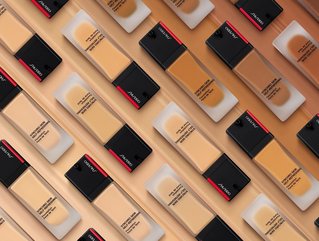 Leading cosmetics company Shiseido has revised its group procurement policy strengthening its sustainable and responsible procurement with its suppliers
In Brief
Headquarters: Tokyo, Japan
CEO: Masahiko Uotani
Founded: 1872
Industry: Cosmetics
Website: Shiseido
Opening its doors in Tokyo in 1872, Shiseido is a leading cosmetics company operating in 120 countries and regions around the world. Starting out in Japan as its first Western-style pharmacy, the company has become a global beauty giant with a history and tradition of innovation.
"We aim to transcend borders and boundaries and venture beyond the cosmetics business to realise Beauty Innovations through the creation of unique products, delivering new values and actively contributing to the happiness of our customers across the globe through beauty," states Shiseido on its website.
Shiseido revises its group procurement policy
Dedicated to creating a better world through beauty innovations, "a world where people live in happiness, and beauty is limitless, loving and alive," Shiseido has revised its group procurement policy to actively promote sustainable and responsible procurement with its suppliers.
As part of its new policy, Shiseido will pursue the creation of a sustainable world where people can enjoy a lifetime of happiness based on its mission 'beauty innovations for a better world'.
In 2021, Shiseido implemented its WIN 2023 and Beyond strategy placing sustainability at the core of its business management, promoting the creation of social value.
Shiseido also sees the value in good partnerships and collaboration to solve social problems such as environmental issues and human rights violations.
"In the new Procurement Policy, we formulated requirements for our suppliers regarding environment and human rights as well as introducing a strict, objective risk identification and correction process through third-party audits, clearly stating that we will evaluate our suppliers from the perspective of sustainability," said Shiseido.
An outline of Shiseido's new procurement policy
Business will only commence with new suppliers following a supplier assessment that confirms that they are not high-risk.
Should any suppliers be high-risk, Shiseido will conduct third-party audits. If critical non-conformances is found, Shiseido requests suppliers to correct them within a certain timeframe, should they not be corrected Shiseido will consider suspending their engagement.
Shiseido endeavours to minimise risks across the entire supply chain by assessing the risk of upstream suppliers through direct transaction suppliers.
Sustainability has also been added into Shiseido supplier evaluation criteria, the company will increase business with high performing suppliers.
Shiseido has formulated 'requirements for its suppliers', alongside its 'Supplier Code of Conduct'. Shiseido has agreed to comply with its suppliers' requirements and will monitor its efforts.
Read Shiseido's full revised group procurement strategy