Shell Ordered to Cut Supply Chain Emissions by 45%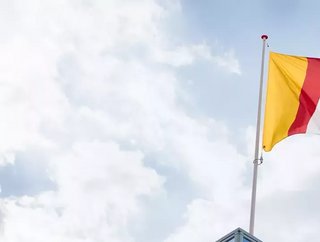 In a landmark court ruling, Judge Larisa Alwin ordered Royal Dutch Shell to take responsibility for its CO2 emissions throughout its supply chain
Earlier this week, a Netherlands court ruled in favour of seven environmental groups, including Greenpeace and Friends of the Earth, who filed legal action against Shell on behalf of 17,000 Dutch citizens. In their lawsuit, the organisations claimed that Shell threatened human rights by investing billions in fossil fuel production. In a landmark ruling, the court agreed. By 2030, Shell must cut its CO2 emissions by 45% compared to 2019—including supplier emissions. To investigate the true impact of this ruling, we spoke to Mark Perera, CEO of Vizibl, in order to get a supplier relationship expert's view on what comes next. 
The Energy Sector's Legal Crisis 
The Shell verdict is the first time that a court has ordered a multinational energy organisation to comply with Paris Agreement emissions reductions. 'The landmark ruling in the Netherlands...will ripple through the entire energy sector', Perera said. 'It's sure to cause significant alarm amongst [Shell's] fellow oil and gas giants'. Under the Paris Accords, nearly 200 nations agreed to prevent global temperatures from rising more than 2C above pre-industrial levels. 
"This ruling will change the world', said Roger Cox, a Friends of the Earth lawyer. 'Worldwide, people are in the starting blocks to take legal action against oil companies following our example'. But 45% reduction in CO2 is no easy feat. How will Shell achieve such ambitious targets? 
Officially, the Hague court gave Royal Dutch Shell 'complete freedom in how it meets its reduction obligation and shapes the Shell group's corporate policy'. The company claims that it has invested billions in low-carbon energy, including electric vehicle charging, hydrogen, renewables, and biofuels. But according to Perera, Shell is missing an area ripe for sustainable change: the supply chain. 
Scope 3 Emissions for Sustainability 
According to the court's wording, Shell's GHG emissions include both Shell's direct CO2 emissions and those of its suppliers. 'Organisations are increasingly considered responsible for the actions of their entire ecosystems', Perera said. 'The clearest example lies in Scope 3 "value chain" emissions which, for many organisations, considerably exceed the CO2 they emit directly'. 
While Perera recommended that organisations work closely with their supply chain stakeholders, he reiterated that such collaboration is an infamously complex process. Local suppliers may not implement effective GHG emissions tracking or ESG measures—causing multinationals such as Shell to suffer from limited supply chain visibility. '[But] supplier collaboration technology makes this process simple by ensuring strategic alignment between buyer and supplier', he said. 'This allows companies and their suppliers to work on sustainability initiatives more cohesively'. His company, Vizibl, helps large enterprise organisations do just that. 
Following the Royal Dutch Shell ruling, Perera believes that companies must take rapid control of their supply chains. 'It is clear that failure to improve across the supply chain will mean failure to meet sustainability targets', he said. 'With every five weeks we lose 1% of the decade, and 2030 deadlines are looming'. 
The recent ruling could set a precedent for lawsuits against oil, gas, and energy companies around the world. As Michael Burger, head of the Sabin Centre for Climate Change Law at Columbia Law School, put it: 'There is no question that this is a significant development in global climate legislation. [The ruling]  could reverberate through courtrooms across the world'.