Scoutbee harnesses AI to meet the demand for ESG insights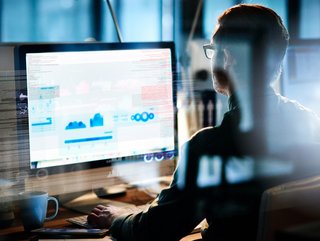 Leading supplier intelligence and discovery platform, Scoutbee, releases a new SaaS solution for procurement to meet the growing demand for ESG insights
It is no secret that industry leaders are under significant pressure when it comes to ESG. While procurement will need help to tackle climate change, the function is well placed within organisations to ensure that suppliers are environmentally responsible and inclusive, as well as being cost and time-efficient.
"Organisations soon realise that they must look beyond excel spreadsheets, and other internal tools their procurement teams may use, if they are to achieve such a vision. The need for up-to-date, accurate data and digital solutions is growing just as the pressure on global supply chains persists," said Scoutbee.
Empowering procurement to solve supply chain challenges
Powered by a new and robust data foundation that harnesses AI and Scoutbee's knowledge graphs to map data from multiple areas, Scoutbee's latest solution 'SCOUTBEE Supplier Intelligence' empowers procurement to solve supply chain challenges.
The new centralised solution allows procurement to gain deeper insights into their supplier base; compare existing suppliers based on profiles enriched by third-party data; and build more diverse, agile and sustainable supplier portfolios.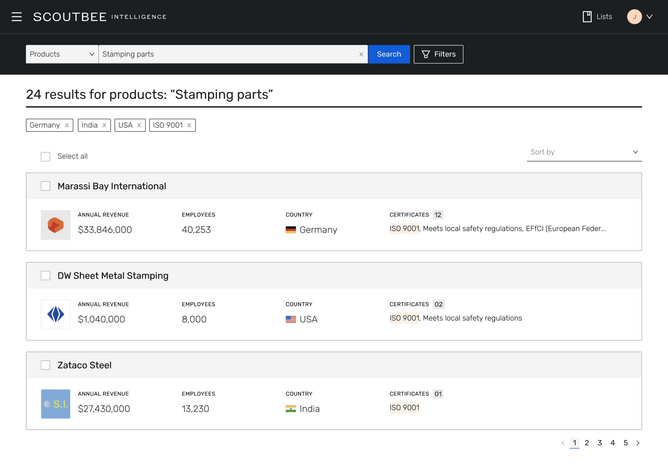 Procurement's future is data
"Having a holistic, transparent overview of the supply base is key to agility and prevents procurement teams from getting mired in a supply shortage," explains Scoutbee.
It is vital that procurement can put their suppliers under the microscope and with wider and richer data available, organisations can ensure that they work with the right suppliers.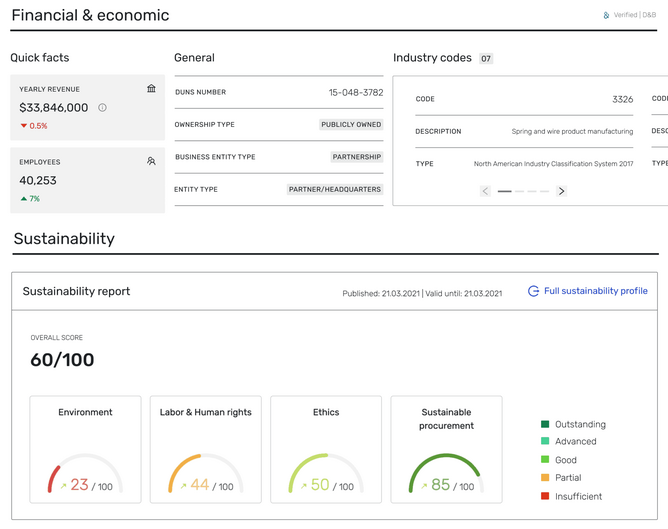 "At Scoutbee, we're redefining the future of procurement by empowering procurement leaders to drive market competitiveness by placing big (and smarter) data at the forefront of their sourcing strategies. It's time to realise that the future of procurement is data first. Through data, we can tackle supplier diversity and sustainability and empower procurement teams to become more proactive, more resilient, and able to have more supplier options at hand when they need them the most," says Gregor Stühler, CEO and Co-Founder of Scoutbee.
Having high-quality data allows procurement teams to deliver quality cost reductions, faster times to market, innovations, and mitigate risks.
"Providing our customers with actionable, accurate supplier data is the core of our business. All too often, such data is fragmented and scattered across different systems, and knowledge of supplier relationships is siloed, making it difficult for procurement teams to get the facts they need to make critical decisions. Our AI-powered data foundation ingests and aggregates customers' internal data, whilst also enriching it with customised data points such as financial performance, sustainability and diversity metrics. The result is a unique, comprehensive knowledge graph that provides a true 360-degree view of our customers' supplier profiles," said Shahin Ghazinouri, VP of Engineering at Scoutbee.