SAP furthers its drive for sustainable procurement & supply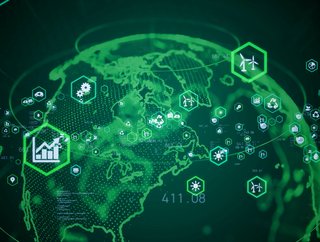 SAP partners with consulting firm BCG to improve sustainability transparency and consumer goods company Unilever for deforestation-free palm oil supply
As the drive for sustainable practices continues, leading procurement and supply chain software company SAP has announced multiple partnerships with consulting firm BCG and consumer goods company Unilever to further its efforts in the industry.
SAP and BCG improve sustainability transparency
Combining their joint industry experience SAP and BCG have partnered to tackle the generational challenge of climate change and respond to increasing investor pressures and strict regulations.
Together SAP and BCG will help the industry to identify the business values that can be gained from sustainability, setting the right ambitions and powering an actionable sustainable road map.
Emissions reduction
To achieve up to 40% reduction in emissions, BCG and SAP will help organisations to integrate leading carbon-tracking measurements and intelligence into their core business operations and strategic decision making.
BCG will combine its CO2 AI with SAP's Product Footprint Management solution to target Scope 1,2, and 3 emissions.
Eliminating waste
To help organisations achieve zero waste in procurement and supply chains, SAP and BCG will assess the circularity opportunities.
"The sustainability transformation efforts of customers will be guided by a Holistic Steering and Reporting solution backed by the SAP Sustainability Control Tower solution and BCG's Compliance Target Operating Model to help ensure that the transformation is driven with a focus on business value and that companies comply with all regulatory requirements," said SAP.
SAP and Unilever remove deforestation in palm oil supply
"Raw materials like palm oil are often mixed with physically identical raw materials from verified sustainable and nonverified sources after the 'first mile' of the supply chain, causing the origin information to be either hidden or lost," highlights SAP.
In partnership with Unilever, SAP has been helping the consumer goods company to pilot its GreenToken concept. Conducted in Indonesia, the solutions allowed Unilever's suppliers to create tokens that mirror the material flow of the palm oil throughout the supply chain, capturing the unique attributes of the oil's origin.
"With GreenToken, we want to bring the same traceability and supply chain transparency to bulk raw materials that you get from scanning a bar or QR code on any consumer product. Our solution allows companies to tell what percentage of palm oil products they purchased from a sustainable origin and track it to the end consumer product," said Nitin Jain, co-founder and general manager of GreenToken (SAP).
Committed to achieving a deforestation-free supply chain by 2023, Unilever harnessed SAP's GreenToken solution to track, verify and report in near real-time the origins and journey its palm oil takes through its long and complex supply chain.