Restore Digital: Why supply chains are the crucial ESG link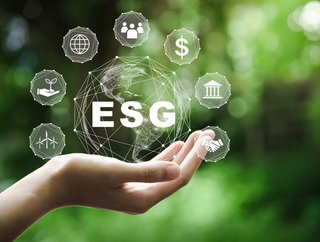 Keri Barton, Marketing Director of Restore Digital discusses the vital role suppliers play in enabling organisations to achieve their ESG ambitions
The importance of ensuring partners in a supply chain are aligned with a company's environmental, social and corporate governance (ESG) goals has moved up the procurement agenda considerably in recent years.
According to a recent PwC report ESG is among the top priorities for CEOs globally, sitting alongside long-standing priorities such as revenue growth and talent retention.
At one time, the ESG credentials of a supplier were simply viewed as a nice to have - an added extra. Or indeed, possibly overlooked altogether. Now, they are an essential requirement as procurement teams are faced with more responsibility to create sustainable, traceable supply chains.
It's a shift in priorities we're acutely aware of at Restore Digital and one we've seen make its mark across all sectors.
We work with a wide network of organisations within financial services, legal, healthcare (including the NHS), public sector, local authority, and retail – to name just a few. Within each of these sectors, we've seen ESG rise in its importance during the tender process. The only difference, often, is the motivation driving it.
Consumers and businesses are increasingly turning to companies who have demonstrable ESG claims, paying premium prices consequently for their services and products.
Legislation is another driver. Some organisations want to be on the front foot of more rigorous regulation that's in the pipeline, or they need to satisfy investors. Many use ESG to attract and retain employee talent as markets become increasingly competitive, employees look to work with companies that have strong values and purpose, and the 'Great Resignation' continues.
The ESG challenge is too great to go it alone
What's clear to many of these organisations is that the ESG challenge is too great to go it alone.
It's understood that within an average company, two-thirds of its ESG footprint lies within its supply chain. And that's extremely valuable in many ways, not least because according to McKinsey, the top ESG performers enjoy faster growth and higher valuation when compared to their sector peers by a margin of between 10 to 20 per cent. (2)
Partnering with suppliers who have strong, provable ESG credentials is a no-brainer. But that has put a huge new burden on procurement teams to deliver.
Most organisations have limited visibility over their whole supply chain and procurement has previously been focused on the transaction, on cost-saving, implementing efficiencies, and the delivery of KPIs. ESG has thrown procurement teams a curveball.
Organisations now need to deeply understand their supply chain
Having visibility is key. The chain needs to be mapped out and clear benchmarking standards put into action, auditing and rewarding suppliers who meet the goals set.
The supply chain can provide ESG strength, but it can also create a weak link too. Procurement teams need to validate the legitimacy of supplier claims to ensure that they are not opening themselves up to reputational risk. A supplier code of practice can provide reassurances, but it can not be the company's only line of defence.
It's important to note that benchmarking is not the same as self-regulation. For years organisations have been accused, wrongly or justifiably, of greenwashing. Of shouting loudly about their sustainability achievements, only to be scrutinised and outed for not being able to prove any true environmental or societal impact.
Accreditations, such as Planet Mark provide benchmarking that is provable. It's a process that I talk about from experience. Restore Digital launched its ESG strategy just last year as we looked to transform how we perform as a business, but also how we could make a measurable impact on our clients' ESG journeys too.
It's enabled us, as a supplier, to develop deeper relationships with the companies we support by providing procurement teams with access to measurable proof that our claims can be substantiated and supported by a robust ESG strategy.
What suppliers can bring to an organisation is valuable in so many ways, especially when it comes to supporting ESG goals. But collaboration which starts during the procurement process is key.