Rebuyer Donate Digital Project Saves Nearly 400t of CO2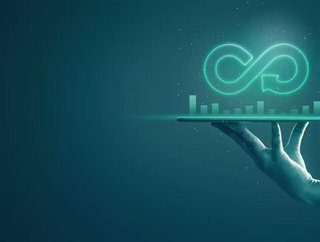 Empowering a circular economy, Rebuyer's Donate Digital project has recycled, upgraded and distributed more than 2000 unwanted IT devices
Simon Howatson, chief executive of Rebuyer, who offers secure, sustainable, and responsible Waste Electrical and Electronic Equipment (WEEE) and IT recycling, said, "Every year, millions of tonnes of damaged, obsolete or unwanted electronic devices are discarded as waste." "Old IT equipment often ends up on mountains of waste in foreign countries, causing damage to our planet".
"At the same time, here in the UK, there are hundreds of thousands of children who don't have a device to access the internet". "At Rebuyer, we have the solution to the dual problems of digital poverty and the climate crisis". "Our Donate Digital campaign resulted in a phenomenal response from people and businesses across the northeast, helping hundreds of children access the internet – and saving nearly 400 tonnes of CO2".
"We now want to work with more businesses to build a truly circular economy."
The Donate Digital project led by Rebuyer has seen more than 2,000 unwanted devices recycled, upgraded and distributed to local authorities and charities. 
Extending the lifecycle of products avoids purchasing, and thereby manufacturing new IT equipment. The campaign to recycle IT equipment and tackle digital poverty has saved 377 tonnes of CO2 while helping children in deprived households access the internet. To put that into perspective, that's equivalent to nearly 1 million miles of driving in an average car or the annual energy use of 45 homes.
To help in the success of the initiative, which included the Laptops for Kids campaign and the Northern Powerhouse Partnership, donations made by the general public and local companies, and the Rebuyer team dedicated 4,000 staff hours.
In its efforts to help the UK drive to Net Zero, Rebuyer is now actively seeking more business partners so that it can continue to tackle the digital divide.
The firm accepts a wide range of hardware, including desktops, laptops, servers, tablets and mobile phones.
To ensure the safety of data, Rebuyer wipes the devices to the highest government standards and ensures no data is retrievable, and turns a traditionally costly exercise into a profitable one, fully refurbishing them for reuse. Profits are then split with the providers.