Quadrant Knowledge recognises GEP as sourcing leader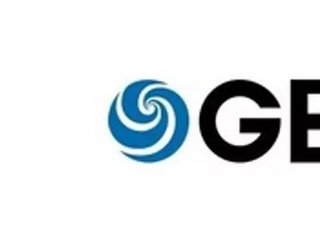 GEP named as leader in strategic sourcing application by Quadrant Knowledge Solutions, for its procure-to-pay and AI-based sourcing
Quadrant Knowledge Solutions has named GEP as the leader in its SPARK Matrix: Strategic Sourcing Application, 2021.
Global advisory and consulting firm Quadrant Knowledge Solutions helps clients navigate their business transformation goals. 
GEP, a procurement and supply chain software provider, services multiple Fortune 500 and Global 2000 enterprises worldwide.
Procure-to-pay helps GEP stand out
GEP SMART's strategic sourcing application differentiates itself through unique sourcing and category management expertise, specialised global strategic sourcing projects, innovative AI-based sourcing, deep integration of sourcing with contracts and procure-to-pay (P2P) and extensive direct materials support.
The report highlighted GEP's strengths as:
A robust technology value proposition with unique differentiators, including sourcing and category management, global strategic sourcing projects, CLM & P2P integration, direct materials support, and third-party risk management

GEP SOFTWARE™ offers an AI-based, cloud-native strategic sourcing tool to automate and optimise companies' sourcing processes and mitigate risk, thereby accelerating time-to-market and maximising overall value

GEP SMART and GEP NEXXE enable organisations to save money in real time, manage supplier relationships, and close the deal

Leverages AI-based functions with GEP MINERVA™ across the entire platform, from spend analysis to invoice onboarding and reconciliation

GEP SOFTWARE is highly scalable to serve from small- to large-scale industries with its cloud-native approach. Enables customers to seamlessly expand their business operations as per their business requirements

Technical support with 23 languages and UI support in 18 major languages

Global coverage with a strong presence in North America, Europe, APAC, Canada, MEA and Latin America
A unified procurement platform
Both businesses look forward to seeing what the future holds.
"GEP has become the outright leader because of our continued investment to provide companies with the industry's smartest, most powerful, agile platform for direct and indirect procurement to deliver value and drive competitiveness", said Subhash Makhija, Chief Executive Officer and Co-Founder of GEP.
"With its unified procurement platform GEP SMART and AI-powered, SaaS-based procurement and supply chain platform GEP NEXXE, GEP offers a robust value proposition and delivers high scalability and extensibility to meet complex sourcing requirements", said Akshaysingh Chandel, an analyst at Quadrant Knowledge Solutions. "GEP, with its sophisticated technology, strong customer value proposition, proven records, and robust product strategy and roadmap, reaffirms its leadership position in the global strategic sourcing application market."