Profits vs Sustainable, circular economies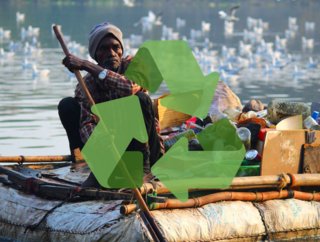 What would be the sustainability positions of companies, if profits were not impacted? Are there solutions to the profits-first problem to sustainability?
According to a KPMG sustainability survey, as of 2020, 92% of S&P 500 companies had committed to sustainability and 83% of global companies now report on their sustainability efforts.
However, according to Amit Jain, Forbes council member and chief product officer at ServiceMax, "as impressive as these numbers are, many, if not most, of these companies are simply paying lip service while taking small, relatively inconsequential steps toward sustainability rather than implementing meaningful changes to their business strategies."
This is a problem that concerns simple end-goals, since the primary objective of public companies is profit maximisation, Jain implies that they invariably build planned obsolescence into their products.
This means of course that the natural interests or private companies are at odds with sustainability and the circular economy.
Jain believes that this problem can be addressed through "a three-pronged approach that includes legislation, tax incentives and the adoption of new, innovative approaches to current business models and strategies."
Firstly, government sustainability mandates which would require companies to implement sustainable business practices are already being evaluated in Europe.
Next, tax Incentives would include the provision of tax benefits to organisations that adopt sustainability goals, offsetting their desire to upset, or not commit to sustainability objectives, by essentially appealing to their profit-oriented nature.
The third and most important option, according to this approach, begins with a mindset that doesn't perceive sustainability and profitability as being at odds, but sees how aligning the two will create new opportunities and new revenue streams.
Jain perceives that "business strategies and processes will have to change. Production and development will have to evolve. But in doing so, we can find ways of making companies both more sustainable and more profitable at the same time."
Software-enabled technologies which will line the near-future landscape will provide an opportunity for manufacturers to concentrate their profits on software upgrades and developments instead of being centred on the hardware that has until now been the primary locus of profit itself.