Procurement Specialists Are The New Climate Activists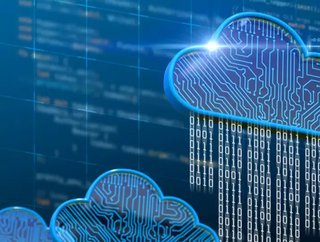 Jack Macfarlane, Founder & CEO of DeepStream, the cloud-based procurement platform that allows buyers and suppliers to communicate seamlessly
As digital supply chain solutions develop, and procurement specialists look for ways of mitigating ongoing disruptions on land and the sea, the term "Supply Chain Visibility" has become very popular in the logistics sector. Since COP26 in November, focus on supply chain visibility and global logistics accountability has become considerably more mainstream. This was long overdue.
The days of untrackable, fuel-guzzling shipping practices and un-auditable supply chains are thankfully on their way out, as companies are pushed to adopt more progressive ESG based criteria in selecting the suppliers they work with. But who will ensure businesses stay on the right track when it comes to providing supply chain visibility and environmental accountability? Procurement experts and Supply Chain Officers of course - they may not wear capes, but they are the new superheroes of the sustainable supply chain. 
Despite often being core members of big businesses, procurement specialists seldom receive the recognition they deserve for their climate-related work. The role of Chief Procurement Officer (CPO) was ranked 11th on the list of fastest-growing C-suite positions in 2020, according to LinkedIn Economic Graph Research, which shows the increase in corporate awareness of supply chain obligations. The very existence of the CPO position is an indicator that scrutiny of our supply chains is finally becoming a necessity.
Driven by a top-down focus on ESG for global businesses, the environmental impact of suppliers and business uses is becoming as important as the cost and quality of products and services procured, impacting how CPOs are measured within a firm. As such, CPOs and procurement experts are effectively the ones leading the charge against unsustainable supply chains. And they are increasingly able to do this through the use of software technology. The shift towards full digitisation of supply chain functions has been accelerated by digital tools, such as our own DeepStream, which give users the ability to audit procurement processes and increase the visibility of how suppliers are chosen by procurement teams. 
Similarly, information is now democratised in a way that wasn't possible even five years ago. The procurement community, which is smaller than one might think, often shares knowledge willingly, now there is a shared goal of sustainability. A tangible example is an insight that a further diversified container procurement process will ensure goods are packed more efficiently per metre squared. This efficiency reduces the number of containers required, and diminishes the overall emissions of a shipping operation. Tips and techniques like these, when readily and generously shared between companies, can make a significant difference. 
It's for these reasons that procurement specialists are rapidly becoming the unsung heroes of sustainability. And they are also playing a crucial role in enhanced anti-greenwashing scrutiny. A report conducted by NYU Stern revealed that products marked as sustainable sell significantly better. While this is, of course, an encouraging trend, it also means that companies are directly incentivised to be perceived as 'green', even when they might not be. It is therefore essential for businesses to employ professionals who understand what a sustainable supply chain really means, so brands are practising what they preach. It is the job of procurement specialists to ensure suppliers are held accountable for upholding sustainable practices and to disclose deceptive greenwashing campaigns. The oldest tricks in the book, such as considering your company's carbon ramifications in a silo and not putting equal weight on the suppliers you use, will no longer stand the test of scrutiny by business shareholders.
The climate activists of today take many forms. Whether they're marching in the streets with placards or choosing to eat Tofurky (yes, tofu turkey) for their Christmas dinner, let us not forget their quieter cousins - the procurement specialists, who are striving from behind the scenes to ensure that the drivers of global commerce are not only price & quality, but also (where appropriate) the environmental impact of business counterparties they engage within the supply chain.