Procurement drives Goodyear's latest ESG move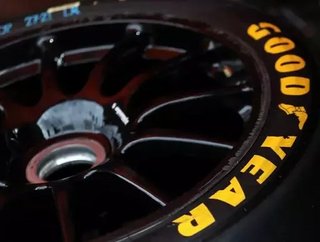 The Goodyear Tire and Rubber Company has presented its new policy regarding sustainable soybean oil procurement...
Manufacturers are always looking for ways to reduce the use of fossil fuels, searching for more sustainable, environmentally friendly systems, which can also produce products that will last longer for the consumers. 
Researchers at Goodyear previously found that soybean oil can help reduce the amount of petroleum used in tyres, whilst also extending the tyres tread life. The company has now announced a new sustainable soybean oil procurement that reflects its strong commitment to the responsible sourcing of raw materials. 
Through this policy the company believes that it can help guide processors, farmers and different members of the supply chain to establish practices and make sound environmental and social decisions related to the growing, harvesting, and processing of soybeans. 
"Goodyear's use of soybean oil is growing, and we want our actions to make a difference in the lives of soybean farmers and others in the soybean supply chain," said , VP and Chief Procurement Officer. "Our new policy will help guide us as we work with processors, farmers, and others to strengthen the sustainability of the global soybean supply chain."
Goodyear's 2020 use of soybean oil increased 73% over 2019 usage, making progress toward its long-term goal of full petroleum oil replacement in its products by 2040.
Key components of the policy
The policy applies to all soybean-based materials sourced by Goodyear operations worldwide and Goodyear expects suppliers to apply these policy components throughout their soybean supply chains. 
Human Rights – Goodyear will work to ensure its soybean oil supply chain supports and protects the rights of all involved and fosters a positive working environment at all levels of the supply chain.
Responsible Land Acquisition and Use – Goodyear will work to promote an environmentally and socially responsible soybean supply chain, free from deforestation and land grabbing.
Soybean Oil Processing – Goodyear expects its soybean oil suppliers to manufacture their products in a responsible and environmentally friendly manner.
Soybean Growing and Harvesting – Goodyear encourages its suppliers and any sub-suppliers to implement the best-known cultivation and agricultural practices, including, as applicable, those outlined by The Round Table for Responsible Soy.
Supplier Alignment – Goodyear encourages its soybean oil suppliers and sub-suppliers to demonstrate commitment to responsible practices.
Policy Implementation and Compliance – Goodyear is committed to the corruption-free and transparent implementation of the policy.
A greener future 
Another innovation by Goodyear is the concept for a tyre that will automatically generate its own tread, continuously replacing the rubber that erodes from daily use. The concept called '' aims to deal with the problem of tyres being scrapped. It shows a possible way to increase the longevity of tyres and allowing them to adapt to different conditions. 
The reCharge tyre uses a biodegradable tread compound that can be replenished with special capsules. So instead of replacing the whole tire, you just replace the tread. "The tire is one of the few components that doesn't stay on for the life of the vehicle," says CTO l. "It's replaced quite often. So the first problem to solve was to make the tire more of a permanent structure, as part of the vehicle itself."
The tyre maker Michelin, has built its first plant as part of its efforts within the company to become carbon neutral by 2050 and they expect 80% of the material used in tires to be recyclable by 2050.
The tyre industry is ever evolving along with the rest of the world with the advances in technology and pledges to become greener. Innovations are developing and testing underway, but there is still a long way to go to reach companies' goals.
Image: Goodyear