The Plastics Bank: Closing the Supply Chain Loop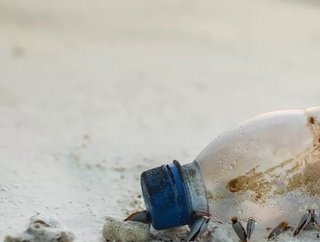 By creating a circular economy The Plastics Bank aims to solve the ocean plastic pollution problem and end extreme poverty at the same time
The battle as to what to do about the global plastic pollution issue rages on as industry leaders in Canada forming The Responsible Plastic use Coalition to fight the government on the designation of plastic as toxic. 
Some of the worlds poorest countries are also its biggest source of ocean plastic. The Plastics Bank is addressing both plastic pollution and poverty by closing the loop and working to create a circular economy that's sustainable for our planet and its people. Recognising that plastic is an asset that can be leveraged, Plastic Bank gives value to plastic waste, allowing it to be exchanged for rewards or money, and helps lift people out of poverty by providing them with income and necessities.
The Plastic Bank has stopped 1 billion bottles from ending up in the ocean, has 558 collection locations is collecting ocean bound plastic at a rate of almost 2 million pounds (900000kg's) a month. They are currently operating in Haiti, Indonesia, the Philippines, Brazil with plans to expand into Vietnam and Thailand. 

The plastic collected is flaked or baled and resold to companies such as Henkel and SC Johnson under the Social Plastic® brand name.
Henkel
The first consumer goods company to partner with Plastic Bank, Henkel takes a long-term approach towards all elements of sustainability and is leading the industry by shaping new standards. Working with Plastic Bank, Henkel has helped to collect over 750,000kg of plastic waste through its ecosystem in Haiti, preventing over 37.5 million plastic bottles from entering the ocean. To see more on the impacts 
In 2017, Henkel helped Plastic Bank to establish its first recycling ecosystem in Haiti. Together, they built five collection branches, setting the stage for Plastic Bank's expansion around the world. The partners plan to continue to expand their recycling ecosystem into Egypt. 
The recycling infrastructure Henkel is helping to create is expected to help collect 5,000 metric tons of ocean-bound plastic per year!
For Henkel's blockchain verified impact report click here.
SC Johnson
By introducing ocean-bound plastic into its packaging, SC Johnson is helping to close the supply chain loop. SC Johnson launched its first Windex® Vinegar bottle made out of 100% Social Plastic® in 2019, and in 2020, it launched bottles made with 100% Social Plastic® in Windex® Original and Windex® Vinegar in North America, as well as Mr. Muscle® Platinum Window and Glass Cleaner in the U.K. and Ireland.
See The Plastics Bank founder David Katz's TEDX, The surprising solution to ocean plastic