Paypal Pays up for Happy Returns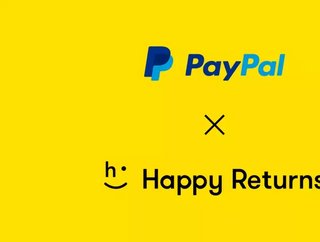 PayPal announced today its plans to acquire Happy Returns, a returns logistics company that eases the high environmental costs of returns
PayPal announced today its plans to acquire Happy Returns. Founded in 2015, Happy Returns streamlines the returns process by allowing customers to return online purchases at a physical location, easing the pain of returns for customers while doing good for our planet. When compared to returns processed by mail, aggregating shipping in reusable containers helps to lower greenhouse gas emissions and reduce cardboard waste.
The process also removes some of the overhead and costs out of the returns process for online retailers. On average, Happy Returns' customers save 21% on returns costs. As customers can't inspect product or try on apparel before buying, eCommerce tends to see more returns, and 2021 saw record-breaking numbers.
In the US alone, returns create 5 billion pounds of landfill waste, contributing 15 million metric tons of carbon dioxide to the atmosphere, equivalent to what 3 million cars would emit in one year.
"The post-purchase experience is something we've been looking into, since it's such a pain point — people want to shop online and return in-store, and vice versa," Frank Keller, PayPal's senior vice president of consumer in-store and digital commerce, told CNBC in a phone interview.
With over 2,600 drop-off locations, the partnership with Paypal will help Happy Returns to expand its footprint and improve its platform. The terms of the deal have yet to be disclosed.