Oracle furthers efforts to encourage sustainable sourcing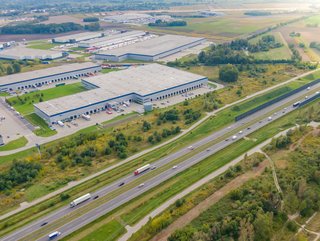 Multinational computer technology corporation Oracle has expanded its merchandising procurement capabilities, encouraging sustainable sourcing practices
Announced by Oracle, the multinational technology corporation has expanded its merchandising procurement capabilities with its introduction of Oracle Retail Supplier Evaluation Cloud Service.
With this cloud application, retailers can gain access to and evaluate the governance of suppliers based on ethical, environmental, safety, and quality performance practices. By having the ability to make more effective, sustainable, and responsible sourcing decisions, retailers can better manage risk across the entire supply chain.
Organisations can also benefit from the ability to protect their brand image and easily identify greener and more ethical sourcing options. Reviewing supplier environmental and ethical credentials allows organisations to adjust their providers in order to make more responsible sourcing decisions.
"Consumers are increasingly prioritizing environmentally friendly and ethically sourced goods. To continue to succeed, responsible and sustainable sourcing needs to be at the forefront of a brands continued innovation efforts," said Mike Webster, senior vice president and general manager, Oracle Retail.
He added: "Oracle Retail Supplier Evaluation will enable businesses to make effective and responsible decisions across their supply chain and confidently communicate this supplier information to their customers, ultimately building brand loyalty and increasing revenue."
The rise in demand for sustainable products
As expectations rise, organisations are facing new levels of accountability and pressures to develop sustainable products. According to recent research conducted by Oracle, nearly 60% of consumers value the alignment of their beliefs with brands when it comes to sustainability and ethically sourced materials.
With estimations indicating that two-thirds of a company's environmental, social, and corporate governance (ESG) footprint lies with suppliers, it is reported that those, therefore, with strong ESG credentials can drive down their costs by 5% to 10%.
Oracle's expansion gives buyers additional data to evaluate existing suppliers, as well as identify new ones. It also enables vendors to report their compliance via scorecard assessments, audits, certifications, and change management practices.
"This operationalises supply chain ESG performance as part of the standard merchandising procurement process," commented Oracle.
"With better visibility and insights across the supply chain, retailers can assess how changes and alterations will impact their ESG score and enact change management processes to help ensure smooth integration of new suppliers with limited disruptions," the company added.