Northern Ireland Emphasises Responsible Procurement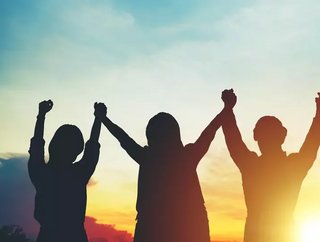 The nation's new public procurement policy bases 10% of its award criteria on socially sustainable factors: fair labour and low emissions
Northern Ireland has passed a new public procurement policy that emphasises social value. Its procurement division spends around £3bn per year on goods and services from the private sector. Usually, suppliers are scored on cost and quality. But starting next June, at least 10% of the bid award criteria must be based on environmental, social, and governance factors such as using less carbon and paying workers higher wages. 
This policy shift has been months in the making. Last December, Finance Minister Conor Murphy hinted that public procurement needed to change. 'The COVID pandemic triggered a global scramble for PPE and other essential supplies', he said. 'I look forward...to enhance public procurement for the benefit of those we serve'. 
What Will the New Policy Do? 
Murphy's social procurement policy will help support struggling Northern Irish communities. Workers will benefit from a better living wage (£9.50 per hour, above the minimum wage) and lowered rates of pollution. Contracts will now mandate low-carbon or zero-carbon practices. These new stipulations will apply to service contracts above £123,000. Said Murphy: 'It sets new standards that rewards companies for doing the right thing while ensuring the executive uses its spending power for the common good'.
According to the Northern Ireland Chamber of Commerce and Industry, the country remains the only part of the UK that lacks laws that enforce social value. England passed its Social Value Act in 2012; Scotland passed its Procurement Reform Act in 2014; Wales passed its Wellbeing of Future Generations Act in 2015. Yet any social value policy is better late than never. 
What Have Other Countries Done? 
According to the Stanford Social Innovation Review, international governments have grown increasingly interested in addressing social issues. Throughout the European Union, they've started contracting with suppliers that employ migrants and lower-income workers, prioritise sustainability, and work with youth. 
For example, France's Department of Vendée partnered with ADAPEI-ARIA 85, a social enterprise that employed 10 workers with disabilities and distributed 1.8 million organic meals per year to students. Often called SRPP, or socially responsible public procurement, these types of contracts help finance ministries address supply chains and social programmes in one fell swoop. 
These social enterprise programmes can be hard to justify, however. Often, national governments purchase large amounts of goods at one time for roads, buildings, and school, and small social enterprise suppliers simply can't compete—unless specific rules are written into the ledger. This is exactly what Conor Murphy and the Northern Ireland procurement board have done. After June 2023, they'll raise the social value weighting to 20%, subject to further approval. Said Murphy: '[We] see social value placed at the very heart of public procurement'.