Nextracker Inc. Addresses Procurement and Workers' Rights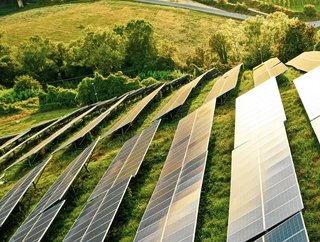 Nextracker Inc., a supplier of solar tracker solutions, addresses responsible procurement practices and the importance of workers' rights in a webinar
Sustainability is driving the majority of business strategies, as companies feel more pressure to become responsible for their workers' well being and source sustainable goods and services. The issues that have come to light in recent years, like forced labour and climate change, have provoked significant legislation changes across the globe. Organisations in all industries are looking for ways they can become more sustainable. 
Legislation in Support of Sustainable Procurement
There are discussions happening among organisations for stricter legislation around sustainable and forced labour. The European Committee on Legal Affairs is currently in talks of more legislation around corporate due diligence and accountability. The initiative is expected to be implemented later in 2021 and, if successful, it will provide stringent measures for companies within the European Union (EU) or those that sell products and services in EU countries. 
Traceability is one of the most significant insights required for sustainable sourcing. In the energy sector, the Solar Energy Industries Association (SEIA) provides a set of tools that help organisations to manage the procurement of energy products. Companies can use the Product Traceability Protocol provided by the SEIA, to prove their supply chains are exempt from any forced labour.
The Solar Supply Chain Traceability Protocol is a set of guidelines provided by the SEIA to ensure that solar energy companies meet sustainability requirements. Nextracker Inc. is due to speak alongside Engie and Micron Technology in a Webinar on supply chain transparency. 
Nextracker's Sustainability Journey
Nextracker Inc., provider of "intelligent solar tracker solutions for utility-scale and distributed generations projects," received awards for its sustainability initiatives and climate supporting actions. These include the 2021 Fast Company Award for Established Excellence and the Ecovadis Silver Medal for Sustainability. The company recently announced it had provided solutions and guidance to Vale S.A., one of the largest mining companies in the world, for its 766 megawatt (MWp) Sol de Cerrado solar project - one of the largest in the country - in Minas Gerais, Brazil. Vale's Global Procurement Director, Marco Braga, explains the company's discussion to work with Nextracker. 
"Our decision was based on Nextracker's proven performance after a thorough due diligence process," he says. "We are very confident of Nextracker's experience and the reliability of its products to support Vale in solving the challenges of this important project."

For more procurement insights, check out Procurement magazine.