New UK Responsible Procurement & Commissioning Strategy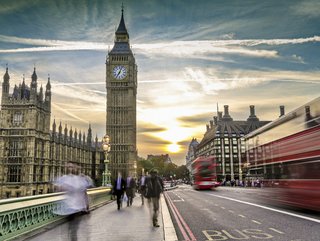 The UK has launched a Responsible Procurement & Commissioning (RPC) Strategy. Find out the details of the strategy and what it means for supply chains
In the hopes to create more sustainable and ethical supply chains, the UK's Westminister City Council has launched a new Responsible Procurement and Commissioning (RPC) Strategy.
Why was the RPC Strategy developed?
With the council currently spending £500mn each year on third party services and contracts, the new strategy aims to raise the standards when it comes to procuring and commissioning suppliers.
The purpose of the strategy is to ensure the process is fair, sustainable, and ethical while maintaining a high level of quality.
"This new strategy is a step towards us delivering our City for All vision – supporting communities to help them to recover from the pandemic and become stronger, healthier and greener. With our organisation spending over £500million each year on third party services and contracts, we have significant potential to drive positive change, especially when it comes to ensuring human rights and tackling climate change which is a concern for everyone," commented Cllr Paul Swaddle, Cabinet Member for Finance and Smart City at Westminster City Council.
Key objectives for the RPC strategy
With the RPC strategy, the council will focus on environmental sustainability, furthering its efforts to become net zero by 2030. In the last two years, the council has cut its carbon emissions by 11%.
Via the RPC Strategy, the council will:
Reduce emissions related to buildings and vehicles
Reduce indirect carbon associated with supply chains
Improve supplier environmental performance
Reduce the carbon intensity of electricity
Swaddle added: "Our aim is always to provide our residents and businesses good quality, value for money services, so this new strategy is recognition that it is our responsibility to procure and commission in a sustainable, ethical and progressive way that delivers the best possible outcomes and benefits to the local community, and also the environment that we all live in."
Key themes of the RPC strategy
Sustainability
The RPC strategy will require suppliers to minimise air and noise pollution, mitigate road danger, and enhance urban greening and biodiversity.
Community and business partnerships
The RPC strategy will support suppliers working with the council and communities to drive positive change and new opportunities.
Build back better
The RPC strategy will help to facilitate the recovery from COVID-19, supporting local businesses, closing skills gaps, and presenting new opportunities to small enterprises, all with the view to creating a greener economy.
Inclusive and high-quality work
The council is committed to upholding responsible, fair, and ethical work conditions, the RPC strategy will hold suppliers accountable to the standards to protect the third-party workforce.
To see the full strategy, click here.