Müller to reduce 30% of farm supplier emissions by 2030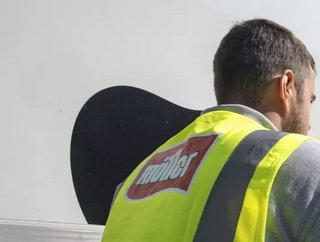 Dairy product producer, Müller, sets its ambitions to reduce 30% of its emissions from supplying farms by 2030
Collaborating with industry leaders and its farm suppliers, Müller has identified three core changes that will help its farmers reduce their environmental footprint. 
Müller Direct will encourage over 500 farmers to replace or reduce soya feed in cattle diets, using more natural fertiliser, and increase the use of genetics management.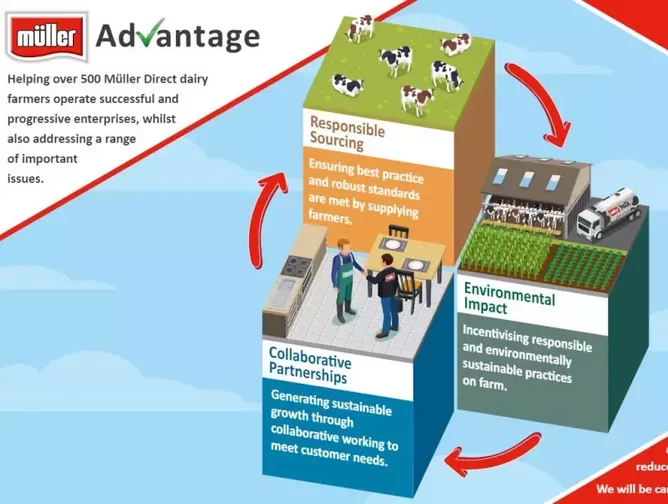 Soya's impact on the environment 
Native to East Asia, soya in the last hundred years has entered Western diets sparking a rise in global demand increasing 15 times over in the last 50 years alone becoming an essential and profitable agricultural commodity. Today the US and South America (SA) dominate the production, with SA producing almost 50% of the world's share. 
However, this growth is having a significant environmental impact on the planet, including: 
Deforestation
Threatened biodiversity
Carbon emissions
Soil erosion
Strained water resources
Fertilisers impact on the environment 
In 2018, it was estimated that the synthetic N fertiliser supply chain was responsible for 1,250 million tonnes of CO2e, equating to 21.5% of the annual direct emissions from agriculture.
The majority of emissions from this type of fertiliser occurs after being applied to the soil and entering the atmosphere as nitrous oxide (N2O). However, 40% of the greenhouse gas (GHG) emissions comes from production and transportation. 
Increased in use by 800% since the 1960s, the worldwide use of synthetic N fertilisers is predicted to continue to grow by over 50% by 2050. With the above figures in mind, in order to mitigate the effects of climate change, the agricultural industry needs to find effective alternatives that don't use chemicals.
New targets for more than 500 Müller Direct farmers 
As part of the Müller Advantage programme for 2022, the new targets for more than 500 Müller Direct farmers will help them to operate successful and progressive enterprises, and proactively address important issues for consumers and customers.
In 2021, 99.5% of Müller Direct dairy farmers signed up to Müller Advantage which provided the tools and support to further improve supply chain collaboration, herd health, and reductions in environmental imact.
Those that participate in the Müller Advantage during 2022 will receive the opportunity to earn a payment of 1p per litre produced, which will be paid quarterly rather than annually. 
"We know that shoppers are thinking much more carefully about the choices they make, how and where it was made, the health benefits, the value it represents and how it is packaged. With 96% of adults in Britain buying milk, the end-to-end process, from farm to fridge, impacts a lot of lives, and we recognise our responsibility to do the right thing throughout the supply chain," said Jon Jenkins, chief executive officer at Müller Milk & Ingredients.
"While we already have a powerful story to tell in the dairy industry, to ensure future generations continue to benefit from its goodness, the whole supply chain must adapt and work harder than ever to meet the needs of the markets it serves."